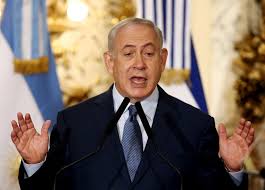 Cambodia's former opposition leader, Sam Rainsy, called on Sunday for Cambodians to boycott a general election set for July 29 if his dissolved party isn't allowed to take part.
The Cambodia National Rescue Party (CNRP) was dissolved by the Supreme Court last November at the request of Prime Minister Hun Sen's government, which alleged it was plotting to take power with the help of the United States.
The CNRP and the United States have denied the allegations, which followed the arrest of current party leader Kem Sokha on treason charges over the alleged plot. He has denied the charges and called them a ploy to help Hun Sen win re-election.
"I call on all my Cambodian fellow compatriots who believe in democracy to boycott the 29 July 2018 elections if the CNRP is not allowed to participate," Sam Rainsy said in a tweet on Sunday.
The party had not previously called for a boycott and it was not immediately clear if Sam Rainsy was speaking on behalf of the party.
He resigned as president of the CNRP in 2017 but has for decades been a vocal critic of Hun Sen. He has lived in France since 2015 to avoid a series of convictions he says are politically motivated.
Sok Eysan, a spokesman for Hun Sen's ruling Cambodian People's Party, said Sam Rainsy's call would have no impact.
"The CNRP is already dead by the Supreme Court's decision," Sok Eysan said. "Even if Sam Rainsy appeals until he dies, people no longer believe him."
The ban on the CNRP prompted some Western countries to condemn the crackdown, cut aid, and impose visa bans on some ruling party members. But Japan provided Cambodia with a grant and loan agreement totalling over $90 million on Sunday, while saying it wanted to see a free and fair election.
"Everybody can have their own idea what is free and fair, but free is free and fair is fair," Norio Maruyama, a Japanese Foreign Affairs spokesman, told a news briefing.
A former deputy president of the CNRP, Mu Sochua, said Cambodians expected Japan not to recognise any government that emerged from a "sham election".
Japan is locked in a regional battle for influence with China, which is by far the biggest donor to Cambodia and has consistently voiced support for the government.