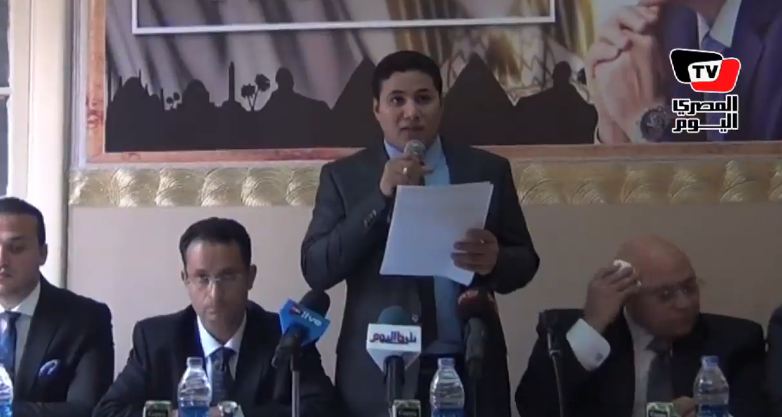 To Build It campaign said Sunday that it has collected 12,132,640 signatures calling on President Abdel Fattah al-Sisi to run as a candidate in upcoming presidential elections, set to take place in 2018.
Since it kicked-off in September, the campaign was joined by many public servants and other well-known public figures.
During a press conference on Sunday, the campaign officials said that the total signatories are for valid forms. The campaign excluded 239,000 forms because of incomplete data.
The campaign also announced it will complete its organizational structure and open up headquarters in 27 governorates in the upcoming period. It said it launched 200 medical convoys to help the poorest villages.
Several young people and MPs launched the campaign, titled Alashan Tabneeha (To Build It), in September to demand that Sisi run in the upcoming presidential elections in 2018 to serve for a second term in office to "meet the challenges and build and develop Egypt."
"In recognition of the magnitude of the internal and external challenges that beset the nation, the critical stage of our region and the world, the national responsibility towards our dear people, the campaign was launched out of confidence of its founders in the loyalty of the President," Ahmed al-Khatib, a member of the founding committee of the campaign said.
Edited translation from Al-Masry Al-Youm