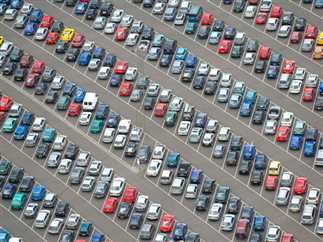 Emerging economies including Egypt were affected by the Federal Reserve's decision to raise interest rates last week by 0.5 percent, which caused a state of confusion in various markets, especially the car market in Egypt, as experts expect it to see a rise of up to 20 percent by the end of 2022.
The auto market in Egypt witnessed a number of decisions recently, including decisions related to imports, and others issued by the Consumer Protection Agency which had a wide echo among car dealers in Egypt.
The recent crisis of high car prices, which happened in a short period since the beginning of April, for different brands, was driven by local and other global reasons, Osama Aboul Magd, head of the Automotive  Dealers Association, said stressing that the rise in car prices during 2022, ranges between 10-15 percent and is expected to reach 20 percent at the end of the year.
Aboul Magd believes that the global causes were: the war between Russia and Ukraine, the problems that the shortage of Russian gas left for EU automotive factories which caused a shortage of thousands of goods and products, and the Federal Reserve raising interest rate in March.
The Fed Reserve last raised the borrowing rate in late 2018, by a quarter of a percentage point, he added.
The Consumer Protection Agency obligated car distributors to abide by the fair official price announced by the supplier or agent without any increase, and it also obligated suppliers and agents to announce the official price of the car in the invoice and notify the agency of any change in the price of the car, Aboul Magd said.
The implementation of the decision within 20 days of its announcement, will lead to a further rise in car prices in Egypt, as well as lead to the closure of a number of car showrooms, he continued.
Aboul Magd demanded that an official and fair profit margin be set for the car trading stages between the agent, the distributor and the dealer and that penalties be imposed on violators of the decision.
Aboul Magd said the car market is witnessing challenges in light of the global crises, and the lack of various products, which led to a significant rise in the prices of used auto parts, calling on the concerned authorities to stand by the merchants and establish determinants that meet the rights of the merchant and the consumer at the same time.
Aboul Magd said that determining the profit margins for trading the car in its various stages will eliminate unofficial prices, as well as the overprice.