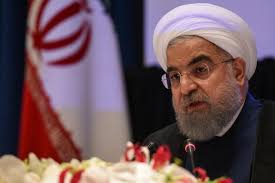 Catalonia's leader Carles Puigdemont cannot solve its political crisis with Madrid just by calling regional elections, Spain's Justice Minister said on Tuesday.
Madrid has said it will impose direct rule on Catalonia to counter an independence push that the constitutional court has declared illegal, invoking never-before-used powers to fire the regional government and force elections.
The Senate plans to vote to implement direct rule on Friday.
"When the government proposes an option so extreme as article 155 (powers) it's because we believe that there has been a serious failure by Puigdemont to meet his obligations," Justice Minister Rafael Catala said during a radio interview.
"Everything is not fixed just by calling an election."
Secessionists in the region say an independence vote held on Oct.1 – which was mostly shunned by Catalans that wished to remain in Spain – has given them the mandate to claim independence.
The Catalan parliament will meet on Thursday to agree on a response to Madrid, something many observers said could pave the way for a formal declaration of independence.
There has been speculation that the Catalan leader might call elections himself, a move that some see as an attempt at a concession with the central government.
Catala said if Puigdemont appeared before the Spanish Senate, it would be a positive step in finding a solution to the conflict.
The government has refused to meet with the Catalan leader until he drops the call for independence, however, and Catala said any appearance by Puigdemont had to be within a legal and constitutional framework.
"If his appearance is within the constitution and the law … and we'd love that to be the case. But if it's just to ratify his position on Catalonia's independence, sadly we can just continue with the measures already set by the government," Catala said.