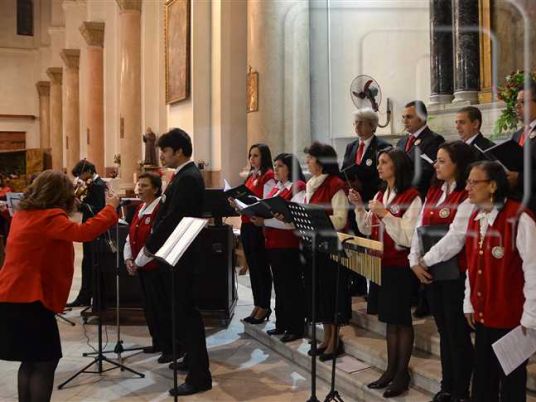 Hundreds of Catholic Copts celebrated Christmas on Saturday amid high security measures. Tight measures were imposed at the main entrance at the Cathedral in Alexandria through electronic gates and surveillance cameras.
Priest Antonios Naguib, Patriarch of the Catholic Copts delegated Priest Antonios Ghattas to head the mass. Several priests and bishops attended the mass.
Major General Adel al-Tonsy, Alexandria security chief, inspected security measures at churches ahead of the mass.
Edited translation from Al-Masry Al-Youm