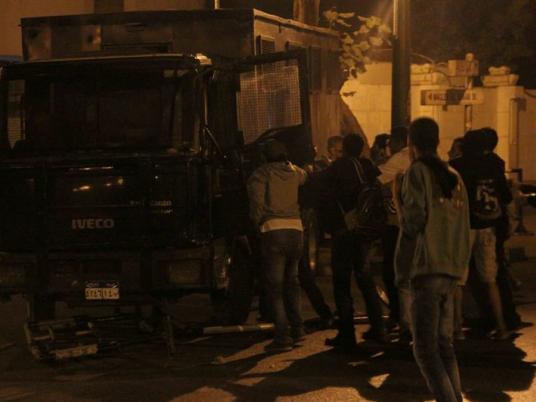 Christmas masses will be held at Catholic churches in Egypt on Thursday evening, amid tight security measures by the Interior Ministry and armed forces.
The Catholic Church welcomes all Egyptians, Muslims and Christians, to attend celebrations, said Catholic Church spokesperson Rafiq Graish. He added the main mass would be held at the Virgin Mary Church in Nasr City.
The police will be in charge of securing churches from outside and church youth committees will regulate inside churches, Graish mentioned.
Graish pointed out that cars would not be allowed inside church grounds.
Andrawas Eweidah, a leader of the Maspero Youth Union, called on the armed forces to secure the churches during Christmas celebrations.
"Silence from the [Muslim Brotherhood] during the past days confirms that it is planing to spoil Egyptians' joy during the holiday celebrations, especially after the Qatari-Egyptian reconciliation," Eweidah said.
Ramiz Saeed, a Coptic activist, said he trusts the police and military leaders with regard to securing the churches. He added that state agencies do not differentiate between Christians and Muslims and would do their best in securing Copts during Christmas.
Egypt's Copts Coalition claimed to have received information on schemes by the Muslim Brotherhood to target Christians on Christmas. The coalition warned the security services to secure churches until the end of celebrations on 7 January.
An edited translation from Al-Masry Al-Youm