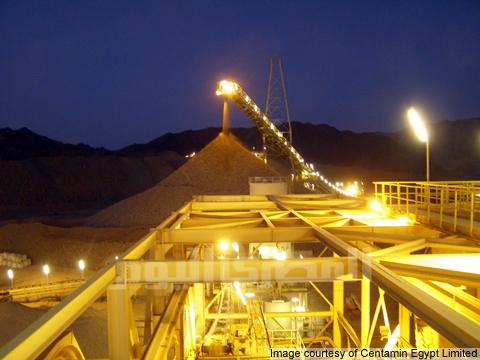 British company Centamin said Monday that an Egyptian administrative court did not terminate its license with the Egyptian government to mine gold in the country, adding that it's confident the whole issue will be resolved through an appeal process.
The official written judgment makes it clear that it "rejects any request to terminate" the contract, Centamin said in a statement.
Centmin said the judgment further makes it clear that Pharaoh Gold Mines, Centamin's wholly owned subsidiary, had "made the necessary notification to be entitled to be granted an 'exploitation lease' in accordance with the Concession Agreement."
An administrative court ruled last month that Centamin's contract to use the Sukari Gold Mine in Egypt was void.
Centamin, which owns a 50 percent interest in Sukari through its subsidiary Pharaoh Gold Mines, said in early October that it was on target to produce 250,000 ounces of gold.
The court judgment, which sent shares in Centamin tumbling last Tuesday, said sufficient evidence had not been submitted to it regarding the firm's right to mine.
The company said the court's judgment states, however, that although agreement was reached between Pharaoh Gold Mines and the Egyptian Mineral Resources Authority over the 160-square-kilometer "exploitation lease" at Sukari, "sufficient evidence" was not submitted to the court to demonstrate that Centamin had received approval from the relevant minister.
"… Thus the court deemed that the process of the conversation to an exploitation lease was therefore invalid," the statement said.
Centamin said it was confident that normal operations at the mine would be maintained while its appeal case is heard, saying it had the original lease documentation that shows it obtained approval from the minister to use the mine.
"It appears that this document was not listed in the documents supplied to the court," the company stated. "As such the company is confident that this matter can be resolved during the appeal process."