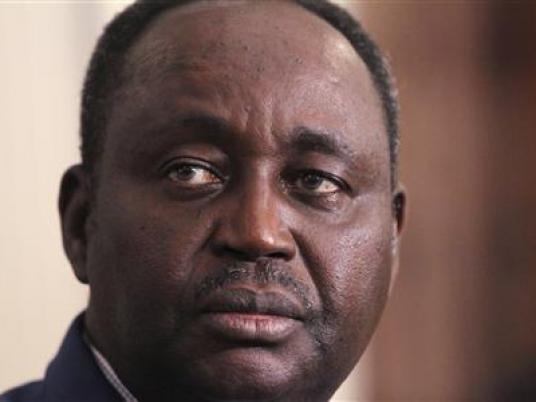 Mediators urged Central African Republic's government and rebels to sign a cease-fire agreement Wednesday as talks got under way to end a month-long insurgency in the former French colony.
The rebels have come within striking distance of the capital Bangui, posing the biggest threat to President Francois Bozize since he took control of the mineral-rich nation in a rebellion a decade ago.
Bozize has relied on foreign military help to fend off a series of smaller insurgencies while in power. He won elections in 2005 and 2011 despite opposition complaints of fraud.
The Seleka rebels, who accuse him of reneging on a 2007 peace deal, pushed government forces back within 75 km of Bangui before bowing to international pressure to attend the peace talks in Gabon's capital Libreville.
They reject a power-sharing deal offered by Bozize and insist the president step down.
"I am asking everyone to show restraint and in this context, we will suggest at the start of the talks that a cease-fire agreement be signed," said Basile Ikouebe, foreign minister of Congo Republic, which is mediating the talks.
Central African Republic's political opposition is also attending the negotiations, along with diplomats from the European Union and Western countries including France.
France used airstrikes to defend Bozize in 2006, but has refused his request for military help this time. It has 600 troops in the country to defend about 1,200 French citizens living there.
Plagued by instability, Central African Republic has seen low levels of investment. France has the biggest mining investment in the country, a uranium mine in the southeast being developed by French nuclear energy group Areva.
Prospects for a peace deal appear slim. On Tuesday, Bozize accused the rebels of being foreign gunmen hired by shady business interests.
"The issue of my departure is out of order. I was twice elected as head of state with more than 70 percent of the vote. I'm here and that's it," Bozize told journalists late on Tuesday in Bangui.
"According to information reaching us …, among these rebels are Janjaweed [Sudanese militia] and foreigners from neighboring countries," he said.
Regional leaders have supplied Bozize with hundreds of troops — mostly from Chad, but also from Congo, Gabon, Cameroon and South Africa — to bolster his country's armed forces.