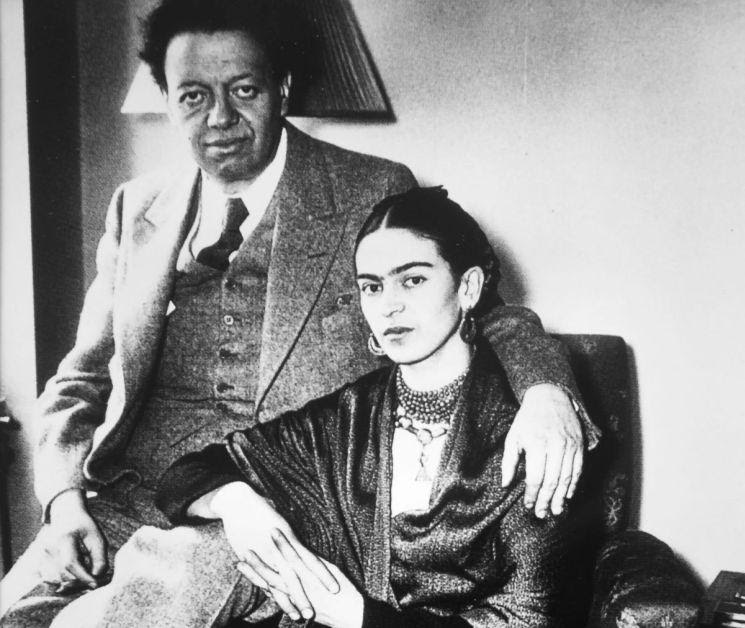 The Cervantes Institute in Cairo on Wednesday will host the "Diego and Frida: A smile in the Middle of the Way" exhibition, running until October 25 in cooperation with Mexican embassy in Cairo.
The exhibition consists of 49 black-and-white photographs, featuring special moments in the lives of Diego Rivera and Frida Kahlo, two great Mexican painters of the twentieth century also known for their tumultuous relationship.
Kahlo is one of the most prominent artists of the last century due to how her works portray her life, her pain and her fantasy worlds. According to her MoMa profile, she started painting in 1925 in the wake of a devastating bus accident that left her with physical issues for the rest of her life.
In spite of her pain, Kahlo would consistently produce work across three decades that expressed her unique relationship to life and pain. Her works were infused with difficult moments in her life, such as her battle with chronic pain and the emotional woes brought on by her relationship with Rivera.
According to MoMa.org, Rivera became an an international celebrity in the artworld, fusing cubism and Mexican identity in his paintings. Upon returning to Mexico in 1922, he joined with fellow creatives and officials from the state in to recreate Mexican art following the decade-long Mexican revolution of 1910-1920, which left over a million citizens dead.