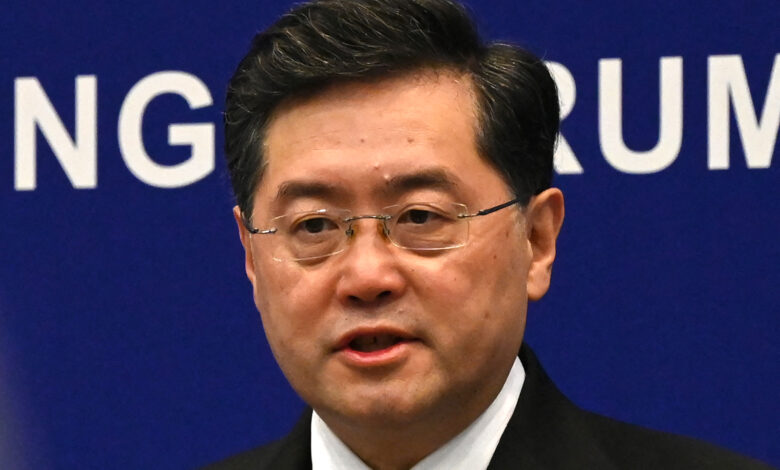 China is "deeply worried" about the conflict in Ukraine "spiraling out of control," Chinese Foreign Minister Qin Gang said on Monday while delivering a keynote address at the opening of a security conference.
"China is deeply worried about the continuous escalation of the conflict and possibility of the situation spiraling out of control," Qin said at the Lanting Forum held by the Chinese Foreign Ministry in Beijing.
"We urge relevant countries to immediately stop fueling the fire, blaming China, and hyping up the rhetoric 'today Ukraine, tomorrow Taiwan.'"
Some background: Beijing has repeatedly refused to condemn Russia for its invasion of Ukraine and has refrained from calling it a "war" — instead using the Kremlin's description of a "special military operation." China has consistently laid blame on NATO and the United States for the conflict.
Qin's remarks come as China's top foreign policy official Wang Yi is expected to visit Moscow this week, just days ahead of the first anniversary of Russia's invasion and amid claims from US officials that Beijing is considering providing lethal military aid to the Kremlin.
On Monday, Wang said China is willing to work with other countries to achieve a ceasefire and lasting peace in Ukraine, according to state-run news agency Xinhua.