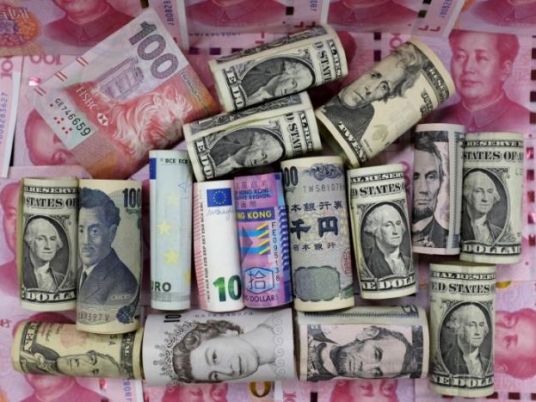 Chinese bank lending surged in January, the central bank said Tuesday, as concerns grow that a flood of credit is increasing financial risks in the world's second-largest economy.
New loans extended by banks rose to 2.03 trillion yuan (around $300 billion), nearly twice the 1.04 trillion yuan in December, said the People's Bank of China.
Analysts have been raising the alarm over the surge in China's debt as Beijing has flooded the market with credit to prop up economic growth.
In an attempt to reduce risks, the central bank has rolled out monetary tightening policies in recent weeks, raising short-term borrowing rates for the first time since 2013.
In a separate statement the central bank said total social financing — an alternative measure of credit in the real economy — rose dramatically to 3.74 trillion yuan in the month, compared to 1.63 trillion yuan in December.
The growth of long-term residential housing loans to a record 623 billion yuan shows that the red-hot real-estate market has not cooled despite tighter government restrictions, analyst Liu Dongliang of China Merchant's Bank said in a note.
But the data showing strong demand for loans also points to stability for the economy in the first half of the year, Liu added.
Figures released Tuesday showed that consumer and producer prices climbed in January, raising hopes China may begin to export much-needed inflation to the global economy.
Last week data showed that exports and imports surged more than expected, while manufacturing activity also continued to grow.
But there are concerns about possible trade tensions as President Donald Trump settles into the White House. He has threatened to declare China a currency manipulator and slap punitive tariffs on its goods.