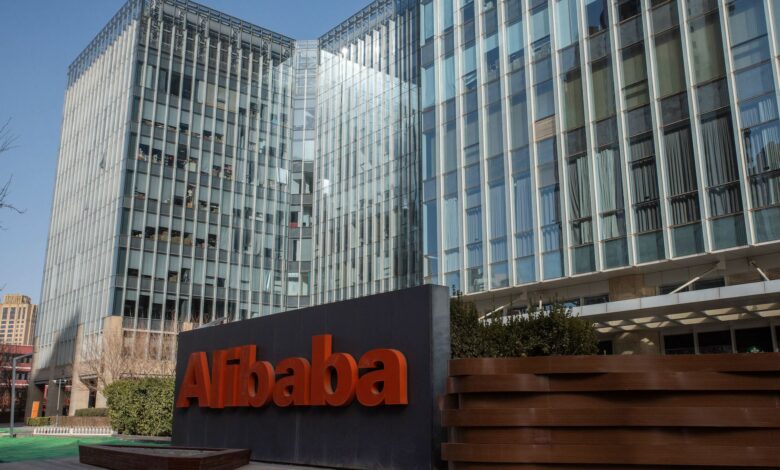 Investors have raced back into Chinese tech stocks this year, encouraged by an apparent truce in a two-year battle between some of the country's most powerful regulators and its biggest internet companies.
But the enthusiasm may prove to be premature; Beijing is tightening its grip on household names such as Alibaba (BABA) by acquiring so-called "golden shares" that allow government officials to be directly involved in their businesses, including having a say in the content they provide to hundreds of millions of people.
Earlier this month, a fund controlled by the Cyberspace Administration of China (CAC) took a 1% stake in Alibaba's digital media subsidiary in Guangzhou, according to business data platform Qichacha. The subsidiary — Guangzhou Lujiao Information Technology — has a portfolio of businesses under its wing, including mobile browser UCWeb and streaming video site Youku Tudou.
According to Qichacha, a new board member, who has the same name as a mid-level official at the CAC, was appointed to the subsidiary at the same time. Alibaba didn't respond to CNN request for comments. Calls to the CAC went unanswered.
According to a person familiar with the matter, the Chinese government is also discussing taking a similar stake in a mainland Chinese subsidiary of Tencent (TCEHY), the group that includes WeChat and a vast gaming business. The terms have not been finalized yet, the person said. Tencent (TCEHY) declined to comment.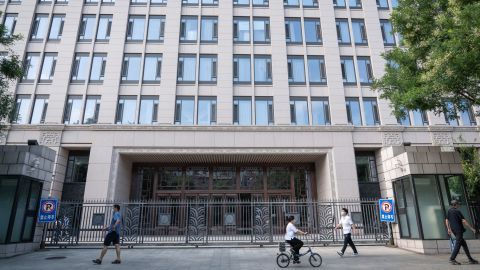 Iron grip remains
The moves come as Beijing has signaled that its two-year onslaught on the internet industry is coming to an end. As the economy falters, the ruling Communist Party needs the private sector to boost jobs and growth.
But that doesn't mean China is changing its attitude towards companies it believes have become too powerful.
"It wasn't a change of heart that caused Beijing to pull back its regulatory push on tech companies, it was a concession to economic reality," said Brock Silvers, chief investment officer for Kaiyuan Capital in Hong Kong.
"The goal of furthering state control over sprawling tech empires, however, wasn't abandoned."
Instead, Beijing is returning to the "golden shares" approach, by which the state can still assert control over these firms, while moderating its impact on markets, Silvers added.
"Golden shares" give their owners, usually governments, some level of control over companies, often those that were previously state-owned.
In China, such shares are called "special management shares" and give the government decisive voting rights or veto power over certain business decisions or — in the case of internet companies — content.
The policy could present a "nightmare" scenario for foreign investors, said Alex Capri, a research fellow at the Hinrich Foundation.
That's because the Biden administration has issued a series of executive orders limiting securities investments in Chinese entities that the US suspects of aiding China's military.
"This represents a murky grey zone for investors, as the CCP's presence spills over into all areas, both military and civil," Capri said. "American and other foreign investors will struggle to perform due diligence in an opaque Chinese system."
Old approach, same end
The Chinese government first introduced "golden shares" in 2013 with the aim of strengthening its control over state-backed media firms, which were later opened up to private investors. But as the mobile internet took off, it took such shares in a number of private tech firms operating news and video apps to maintain its grip over information on the internet.
Between 2018 and 2022, several government entities took 1% stakes in popular news and content platforms, including US-listed Sina Weibo (SINA), 36kr (KRKR), and Qutoutiao (QTT), and Hong Kong-listed Kuaishou, according to company filings or public registration records.
"Beijing's Golden Share initiative is about embedding the Chinese Communist Party within the nerve-centers of China's most important internet-content companies," said Capri. "It's about achieving pervasive surveillance, censorship and policing capabilities from the inside out," he added.
In April 2021, a government entity acquired a 1% stake in a Beijing subsidiary of TikTok's parent company Bytedance, according to Qichacha.
The subsidiary controls some Chinese operating licenses for Douyin and Toutiao. Douyin is the country's most popular short-video app with more than 600 million active users. Toutiao is a news aggregation app.
Later that year, an executive at TikTok said at a US congressional hearing that TikTok had "no affiliation" with the Bytedance subsidiary.
No easy return
Beijing has tried to arrest a rapid slowdown in the country's economy by hitting pause on the heavy-handed tech crackdown. Chinese Vice Premier Liu He said at the World Economic Forum in Davos last week that China will support the growth of the private sector, while opening its door further to foreign investment.
But investors may not be so easily enticed to return to China, analysts said.
The Communist Party may be easing off on fines and penalties, but the "golden shares" approach seeks the same end, which is "control and tight oversight," said Capri.
Silver pointed out that not only will government control of listed entities likely raise risks with an increasingly wary US administration, but Western institutional investors may be reluctant to invest alongside Beijing.
"The risk is that shareholder interests will remain subservient to state interests," he said.