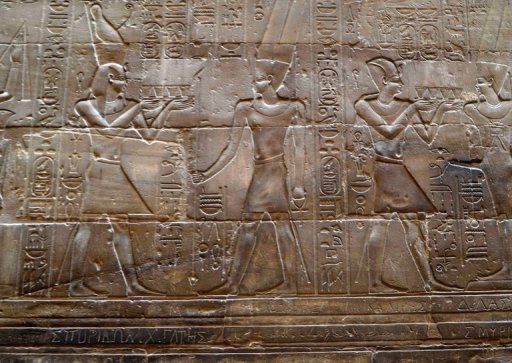 Egyptian restoration experts have managed to remove graffiti from an ancient monument after it had been defaced by a Chinese tourist, the antiquities department said on Tuesday.
Authorities had assigned a committee to assess the damage and concluded that the marks on the 3,500 year-old panel were superficial.
The graffiti "hadn't come into contact with the main layer of the engraving. It had only touched the outer layer," said Mansour Boreik, the head of antiquities in the southern temple city of Luxor.
Earlier this month, a Chinese teenager had etched his name on the panel depicting Alexander the Great in a temple in Luxor and posted pictures on social media sites.
He was subsequently hunted down by furious Internet users, prompting his parents to apologise.