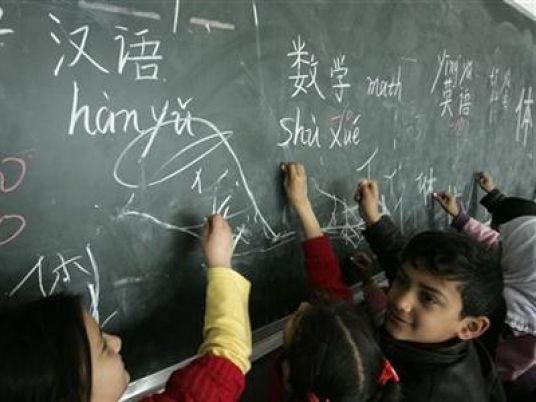 Chinese language classes for school students will be optional and not compulsory, announced Egypt's Education Minister Tarek Shawky, adding that he was keen to clarify the topic to avoid ongoing confusion about it on social media.
Shawky stressed that the ministry is keen to clarify all information about teaching the language to first-grade preparatory school students.
Shawky added, in exclusive statements to Al-Watan news website, that teaching Chinese as a second language will take place in just ten experimental schools.
The Education Ministry is keen to train teachers on the new curricula that will be taught to students before the start of the next academic year, he added.
Teaching the Chinese language does not constitute any burden on the student or the guardian, and teachers will be trained on the style of teaching that helps students to enjoy learning it, Shawky said.