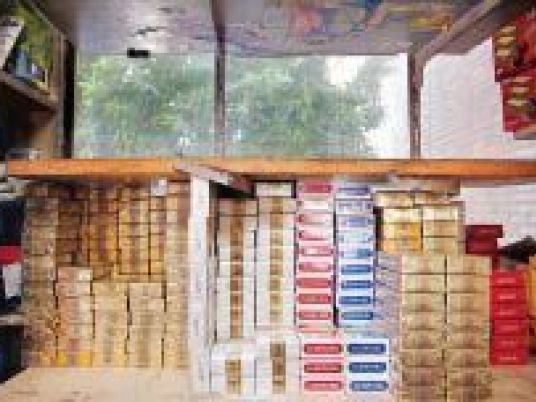 The price of Merit, Marlboro, and LM cigarettes rose by 10 percent, equal to LE20 per cartridge and LE2 per pack, Al-Borsa News website reported on Tuesday.
Kiosk owner Mahmoud al-Sayyed, in the Dokki neighborhood, said the price of each Merit and Marlboro pack rose from LE29 to LE31 on Tuesday, while the price of a pack of LM rose from LE22 to LE24.
Meanwhile, one wholesale trader in the Bab al-Bahr area, Hussein Ali, said the supplier companies increased their price for a cartridge of Merit or Marlboro by LE20, to be sold to traders at LE286.
He added that wholesale traders sell the cartridge of Merit or Marlboro at LE290. An LM cartridge rose to LE217. It is sold by wholesale traders at LE220, he said.
The prices of cigarettes have not officially been increased, said the chairman of the cigarettes division of the Chamber of Commerce Ibrahim Embaby.
Embaby pointed out that supplier companies that have increased their prices are actually violating the law and he urged traders to report them to the supply police.