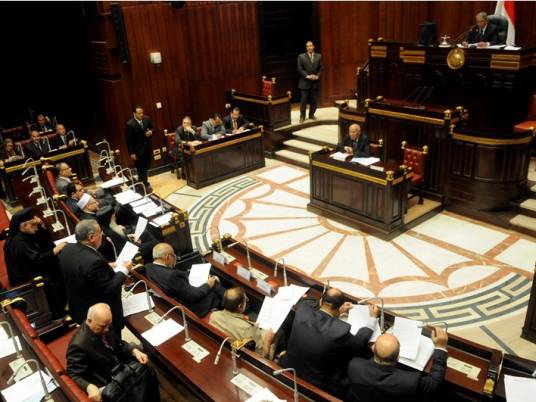 The Egyptian Initiative for Personal Rights has stated that articles on civil liberties have been remarkably improved in the new draft constitution, compared to the 2012 Constitution, yet the initiative claimed they still do not match international standards of human rights or Egypt's commitments to them.
The initiative issued a paper on Wednesday that is divided into three sections, the first of which lists the articles on freedom of religion and belief in the 2012 Constitution. The second portion of the report details the amendments introduced by the Committee of 50 in light of the constitutional heritage of the Egyptian judiciary, and the third section compares those amendments to the standards contained in the International Covenant on Civil and Political Rights, which was ratified by Egypt, and the provisions of the European Court of Human Rights.
Amr Abdel Rahman, director of the Civil Liberties Unit, said the amendments lacked the core component of the freedom of religion and belief, as the amendments do not guarantee the freedom of religious practice. "The amendments also discriminates against individuals based on their religious beliefs as they recognize the rights of certain religious groups and not others, which is evident in Article 3," he said. "The amendments place citizens under the conservative visions adopted by official religious institutions."
Rahman said that Article 7 gives the conservative Al-Azhar institution the ability to determine the faith of Muslim Egyptians and that Article 3 gives the same right to the church in regards to Coptic Christians.
Adel Ramadan, in charge of legal affairs at the initiative, said the state cannot undo rights that had already been guaranteed or neglect the minimum accepted practices in democratic countries. "We cannot build a new state based on discriminatory and exclusionary sectarian rules," he said. "The Constitution cannot favor certain citizens over others based on their beliefs."
Article 3 states that the principles of Egyptian Christian and Jewish laws are the main source of legislation regulating their personal and religious affairs and their choice of spiritual leaders.
Article 7 says that Al-Azhar is the primary authority in religious sciences and Islamic affairs.
Article 64 says freedom of belief is absolute, while freedom of religious practice and the establishment of houses of worship for Abrahamic religions is a right regulated by law.
Edited translation from Al-Masry Al-Youm