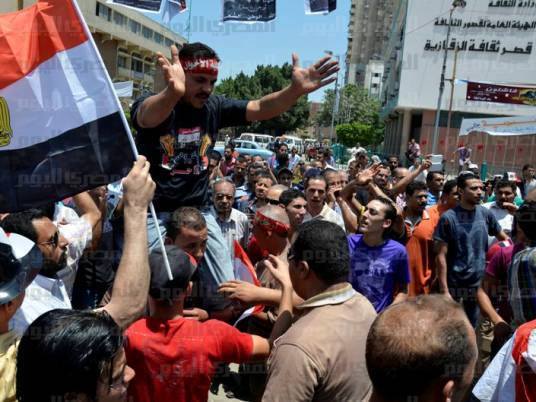 Clashes broke out in Suez during a pro-Morsy march in Arbaeen Square between supporters of ousted President Mohamed Morsy and anti-Morsy demonstrators.
Both sides hurled rocks and flares at each other, while s
hop owners in the area closed their shops and cars changed route as the residents attempted to separate the two parties.
Eyewitnesses said the clashes broke out when one of the participants in the march attacked a resident who was raising a picture of Defense Minister Abdel Fattah al-Sisi.
Edited translation from Al-Masry Al-Youm