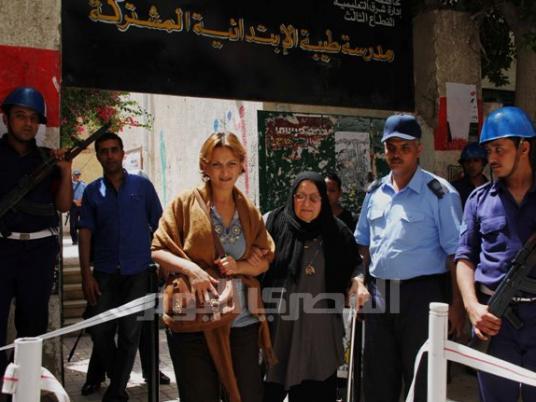 Protesters clashed with security forces near Alexandria Criminal Court Saturday, ahead of the court's consideration of cases related to protester killings during the 25 January revolution.
Dozens of protesters threw stones at Central Security Forces around the court. CSF personnel redeployed around the court and were eventually reinforced with three armored vehicles.
Three CSF personnel were injured during the clashes.
The clashes disrupted traffic on Alexandria's Corniche, requiring police to divert traffic onto side roads.
Activists had called for demonstrations in front of the court to demand punishment for the defendants, who include former Alexandria Security Directorate head Mohamed Ibrahim, former Central Security Sector head Adel al-Laqany, and officers Wael al-Komi, Moataz al-Asqallani, Mostafa al-Damy and Mohamed Saafan.
The case has been adjourned to Sunday, when the court will hear defense testimony.