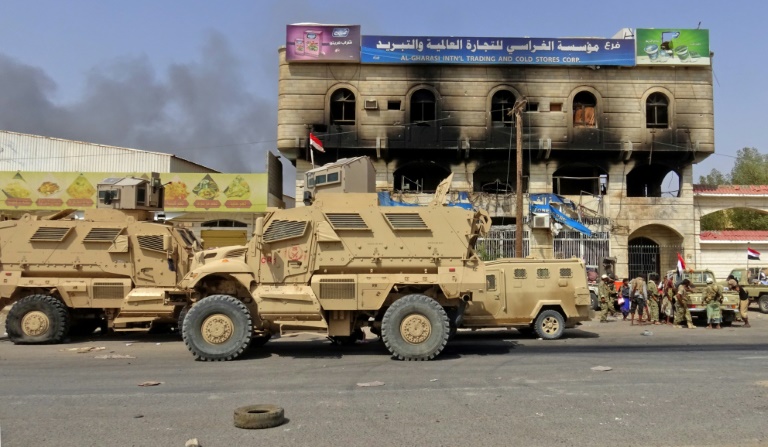 Fighting for control of Yemen's rebel-held city of Hodeida reached residential streets on Sunday, as the Huthi insurgents mounted fierce resistance to government troops backed by Saudi Arabia, military sources said.
Troops entered residential streets in eastern Hodeida with the aim of "purging them of insurgents," according to a pro-government military official.
Fears for civilian safety have been rising since the loyalist forces renewed an operation to take Hodeida, which has been under the control of Yemen's Iran-backed Huthi rebels since 2014.
More than 400 combatants have been killed in 10 days of clashes in the city on Yemen's Red Sea coastline that is home to the impoverished country's most important port.
Pro-government fighters moved into the neighborhood between the May 22 hospital — the largest in Hodeida — and Sanaa Road, which links the port city to inland Yemen.
Fighters clashed around the al-Waha (Oasis) Resort, closing in on a civilian district located south of the hospital and north of Sanaa Road.
The World Health Organization estimates nearly 10,000 people have been killed since 2015, when Saudi Arabia and its allies joined the government's war against the Huthis, driving the insurgents from the Red Sea coastline but failing to retake Hodeida.
Other rights groups believe the toll may be five times as high.
The conflict has triggered what the UN calls the world's worst humanitarian crisis, with 14 million Yemenis at risk of starvation.