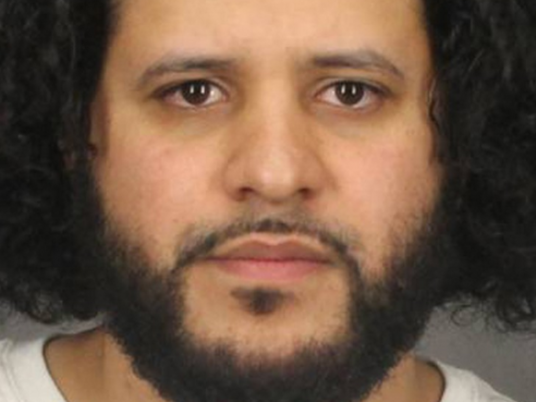 A man who owns an upstate New York food store has pleaded guilty to trying to provide material support to ISIS, including by recruiting would-be jihadists to go to Syria and fight alongside members of the militant group.
In a plea agreement filed Thursday in a federal court in New York state, 31-year-old Mufid A. Elfgeeh and prosecutors agreed to the charges, on what he did and that he should be sentenced to 22½ years in prison, which is 7½ years less than he could have faced for the two charges he pleaded guilty to.
"Thanks to today's convictions, one of the first ISIL recruiters ever captured in this country stands convicted of terrorism-related charges," said William Hochul Jr., US Attorney for western New York, using another acronym for ISIS. "While our case against this defendant will conclude with a very long jail sentence, our ongoing efforts to defeat ISIL and other terrorist groups will continue."
The Yemeni-born owner and operator of Halal Mojo and Food Mart, dubbed Mojoe's by some, in Rochester, New York, was arrested on May 31, 2014, though federal officials didn't outline the case against him until several months later.
In the indictment against him, he faced three counts of trying to support ISIS, one count of attempting to kill officers and employees of the United States, two counts of having an unregistered firearm silencer and one for possessing guns or silencers "in furtherance of a crime of violence."
From early 2013 up to the time of his arrest, Elfgeeh set up one WhatsApp, three Twitter and 23 Facebook accounts under various aliases through which he got and shared information "about foreign terrorist groups," according to the document supporting the plea agreement.
On these accounts, Elfgeeh not only voiced support for jihad generally and ISIS specifically, he attempted to inspire others to do the same.
Part of his reasoning, according to the plea deal, was his belief that "a person who helps or sponsors a fighter to engage in violent jihad obtains the same religious rewards from Allah as the fighter himself."
Elfgeeh sent ISIS propaganda videos and offered advice to two men who, unknown to him, were cooperating with the FBI. He paid over $240 for official documents, a computer and camera, and coordinated with ISIS contacts on the pair's behalf.
Two days before his arrest, Elfgeeh gave $1,050 to one of the men to buy handguns and ammunition. He was arrested "immediately after" he "took possession of the two handguns equipped with silencers and ammunition," the plea agreement states.
The affidavit against him alleged that Elfgeeh told the FBI informants he wanted to use weapons to inflict violence in the United States. But he made no such admission in the plea agreement.
That same document claims that Elfgeeh also sent $600 to help a would-be jihadist go from Yemen to Syria and attempted to be a liaison between a purported Syrian fighter and ISIS leadership.
ISIS has taken over swaths of Syria and Iraq, in addition to inspiring and executing terrorist attacks elsewhere in Asia, the Middle East, Africa and Europe. The United States is among the nations that have fought back, largely with airstrikes.
In the press release announcing Elfgeeh's guilty plea, US Assistant Attorney General John Carlin said that America's fight at home to root out those supporting ISIS is not over.
"ISIL's horrific violence is waged against men, women and children, as well as against Muslims and non-Muslims alike," Carlin said. "The National Security Division will continue to vigorously investigate and prosecute anyone who seeks to provide material support to the designated foreign terrorist organization."