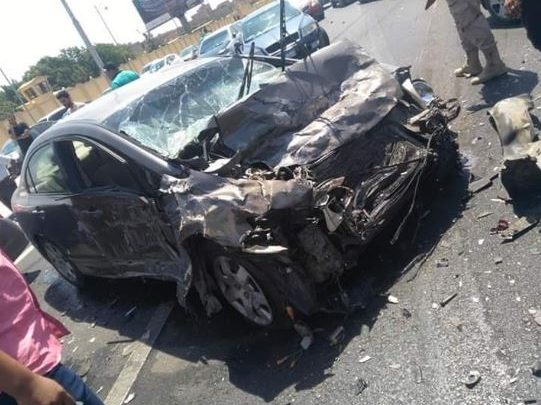 Five people have died, including a bride and groom, while three other passengers were left injured in a traffic accident between a bus and car on the Mahalla road in Gharbiya.
The chief of Gharbiya Security Directorate, Mahmoud Hamza was informed by the chief of the Traffic Administration Maged Nashed that a bus tire explosion drove the bus off the road and caused a collision with a car moving on the opposite direction.
The collision caused the death of a driver, the bride and a groom, the bride's sister, the groom's cousin, and the injury of another three people.
Ambulance transferred the victims to the hospital.
Police investigations revealed that the car was driving the victims from Santa city to their weeding ceremony. Police a filed report on the incident, and referred it to prosecution for completing investigations.
Edited translation from Al-Masry Al-Youm
Al-Masry Al-Youm
October 23, 2019