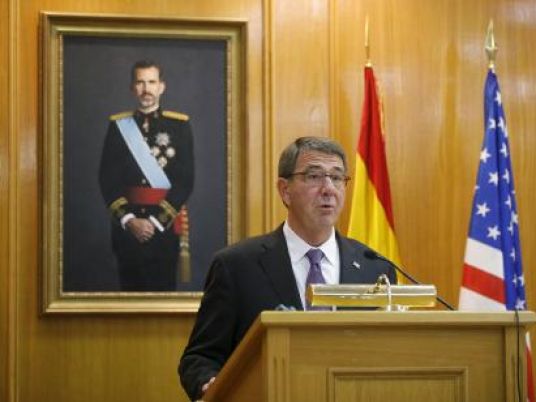 The Egyptian Competition Authority (ECA) released a statement on Tuesday announcing the launch of an official investigation by the Common Market for Eastern and Southern Africa (COMESA) against the Federation International de Football Association (FIFA) for refusing to allow Egypt's state TV to broadcast World Cup matches.
The investigation "Comes within the framework of COMESA to protect its members," according to the ECA's statement.
Egypt has been a member of the COMESA since 1998.
This comes after ECA submitted on Sunday a complaint to COMESA against FIFA, and provided evidence that FIFA violated Egypt's rights to broadcast 22 games in the upcoming 2018 World Cup in Russia through terrestrial channels.
"The ECA has ordered interim measures against FIFA based on prima facie finding of infringements to articles 7 and 8 of the Egyptian competition law, as it was revealed that those infringements would cause serious and irreparable damage to the freedom of competition and consumers, insofar they will prevent consumers from receiving the right to watch the 2018 World Cup in Russia under competitive and fair conditions," reads the statement.
On these basis, ECA requested that COMESA force FIFA reach a reasonable financial deal with the Egyptian National Media Authority, allowing Egypt to broadcast for free 22 matches of the FIFA World Cup including Egypt's national team matches, the opening match, three matches of the last 16 matches, the quarter-finals, the semi-finals and the final.
This comes after a complaint was made in May over FIFA handing over rights for the beIN sports channel to be the sole broadcaster of the World Cup 2018 game in the MENA region. This move was cited to break articles 7 and 8 of the Egyptian competition law.
This violates FIFA's licensing policy, read the ECA's statement, as the policy states that 22 matches must be available free of charge on terrestrial channels of all participant countries. Accordingly, Egypt requested that FIFA awards broadcasting rights to these 22 matches to the Egyptian National Media Authority.
ECA also accused FIFA of bias against the Middle East and North Africa (MENA) and Egypt as well as double standards.
In France, ECA complained, the FIFA had an open tender in 2016 and a deal with TF1, the official French terrestrial broadcaster allowing them to air the 28 most important matches in the 2018 and the 2022 FIFA World Cups free of charge.
At the same time, FIFA had a separate deal with beIN sports France to pay to broadcast the whole tournament.
The World Cup, in which Egypt is participating for the first time since 1990, is set to launch Thursday, with the opening match taking place between hosts Russia and Saudi Arabia. Egypt has been placed in Group 1 along with Russia, Saudi Arabia and Uruguay. They are set to play its first match against Uruguay on Friday.