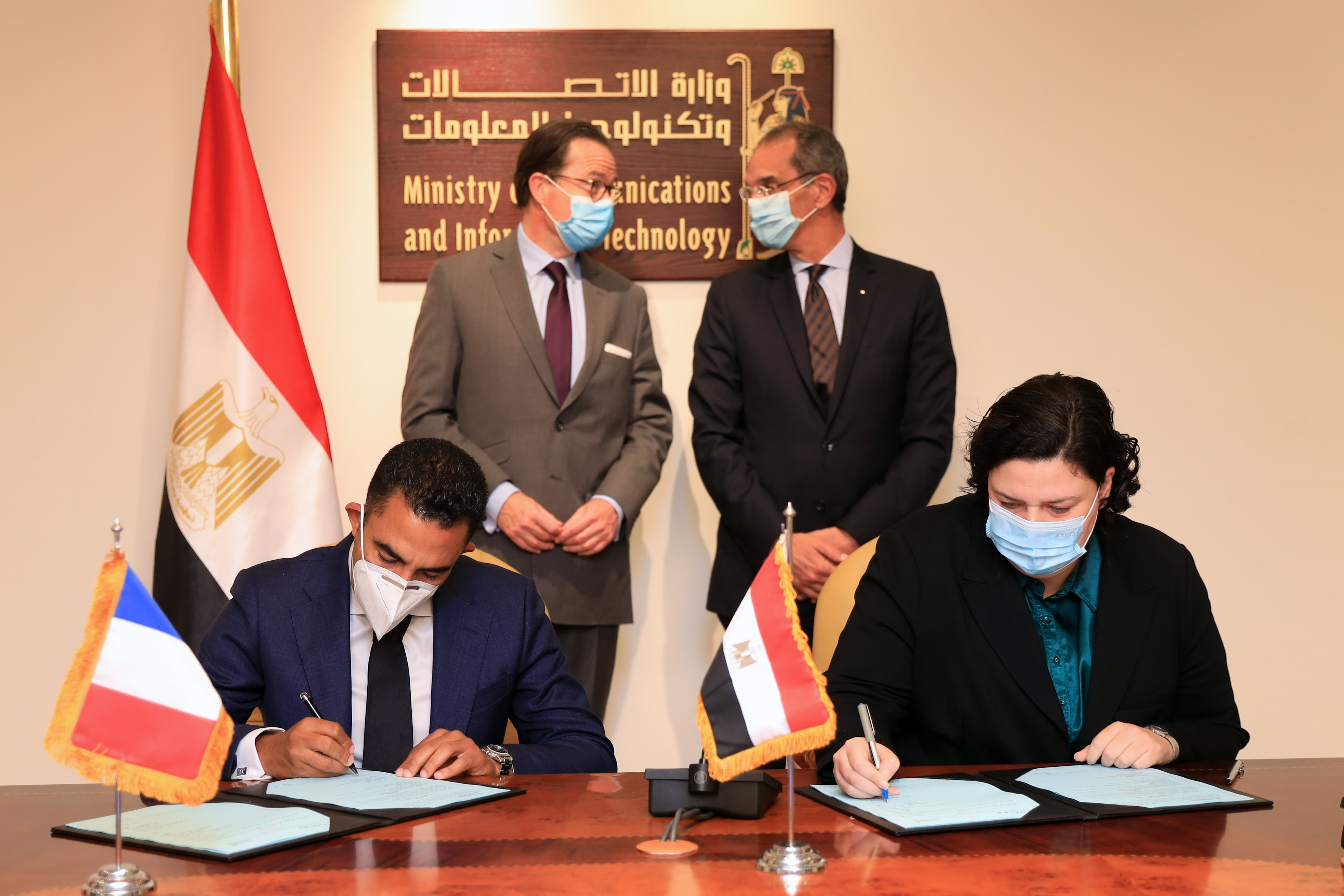 Egypt's Ministry of Communications and Information Technology (MCIT) has signed an MoU with France's tech giant Thales to further develop Artificial Intelligence applications in the country.
According to a press release from Thales, the agreement comes as part of the ministry's National AI Strategy, which seeks to fortify the AI industry Egypt by developing skills, technology, and infrastructure.
The ministry and Thales will work to identify projects that will strengthen Egypt's regional and global position in terms of AI. Both parties seek to introduce applications in a number of fields, including ground transportation, smart infrastructure, and e-government.
Research will be conducted on AI ethics, explainability, and frugal learning in order to align France and Egypt's stances on AI-related topics. The research will be accompanied by mass awareness campaigns and programs to educate the public on AI.
Thales and MCIT will also work with local start-ups to organize "hackathons" to advance the professional development of local talents and enhance local capability.
Minister of Communications and Information Technology Amr Talaat expressed Egypt's commitment to adopting and developing new technologies, saying "This collaboration, which leverages AI for the benefit of citizens, accelerates our efforts of building a digital Egypt."
He also pointed out the strong relationship between Egypt and France, with this particular MoU being the sixth consecutive MoU signed between the two countries in the last 18 months.
Sherif Barakat, CEO of Thales in Egypt, called the MoU an important milestone for Thales, as it places AI in the vanguard of the company's joint projects.
Barakat reiterated his company's mission for the projects as providing smart and safe solutions for the smart cities of the future.