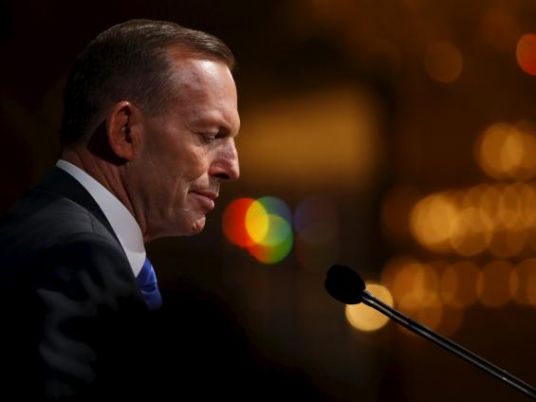 Australia will soon decide whether to legalize same-sex marriage under a cross-party bill which may allow parliament members to vote according to their conscience, rather than along party lines, media reported on Wednesday.
The debate over whether to follow countries like the United States and Ireland in recognizing same-sex marriage has strained relations between Australia's socially conservative Catholic Prime Minister Tony Abbott and members of his Liberal Party in favor of the change.
A cross-party bill, sponsored by two Liberal Party lawmakers is expected to go to the federal parliament on August 11, Sky News Australia said.
There is speculation that Abbott may appease his own party members by allowing them the freedom to vote independently, in recognition that they favor the legislation. Abbott's sister is engaged to a woman and has called for bipartisan agreement.
The opposition Labor Party introduced its own bill on June 1, but this could be set aside as the focus shifts to the cross-party legislation, which has a greater chance of passing.
"Obviously there is a lot of community debate going on," Abbott told reporters in Melbourne on Saturday. "I have views on the subject which are pretty well known and they haven't changed."