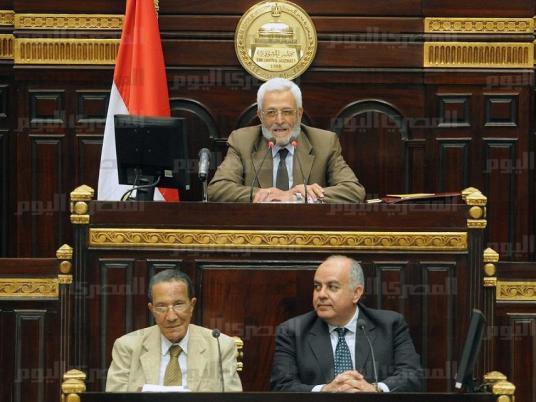 Constituent Assembly spokesman Wahid Abdel Meguid said on Monday that the first draft of the new constitution would be completed in 45 days.
"The draft faces criticism from various factions of society," he said. "We will make sure it reflects all views."
"The freedoms chapter is almost complete, save for the article on women's freedoms that needs adjustment," he added.
"The majority is for keeping the military judiciary as part of the ordinary judiciary in the new constitution," he said. "It might not be perfect, but it would be better than the 1971 Constitution."
Edited translation from Al-Masry Al-Youm