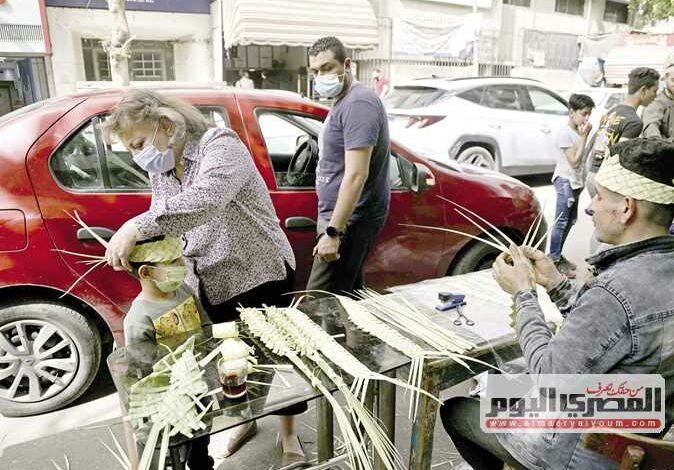 Millions of Coptic Christians in Egypt and abroad are celebrating Palm Sunday, the seventh Sunday of Great Lent, and known as Hosanna Sunday.
It is the last Sunday before Easter or Resurrection Sunday.
It celebrate the memory of Jesus entering the city of Jerusalem, and is also called Olive Sunday as the people of Jerusalem welcomed Jesus with gifts of palms, decorated olives, and wheat sticks.
After an absence of two years due to the pandemic, Holy Week celebrations commenced once more at the Church of the Holy Sepulcher in Jerusalem, where Palm Sunday mass is scheduled – which marks the beginning of the Holy Week that precedes Easter in the eastern calendar.
The custodian of the Keys of the Church of the Holy Sepulcher in Jerusalem, Adeeb Joudeh al-Husseini, said that: "After two years of health restrictions imposed on us due to coronavirus, the Israeli authorities allowed the presence of 2,000 pilgrims to be inside the Church of the Holy Sepulcher."
In Egypt, palm frond merchants spread out in the yards of cathedrals and churches throughout the country, to sell the fronds to Coptic church-goers.
Pope Tawadros II, Pope of Alexandria and Patriarch of the See of St. Mark, will preside over the first prayer of Palm Sunday mass in the ancient church of the Coptic Orthodox Patriarchate in Alexandria, and a number of bishops of the Holy Synod and priests of St. Mark's Cathedral will participate in prayers.