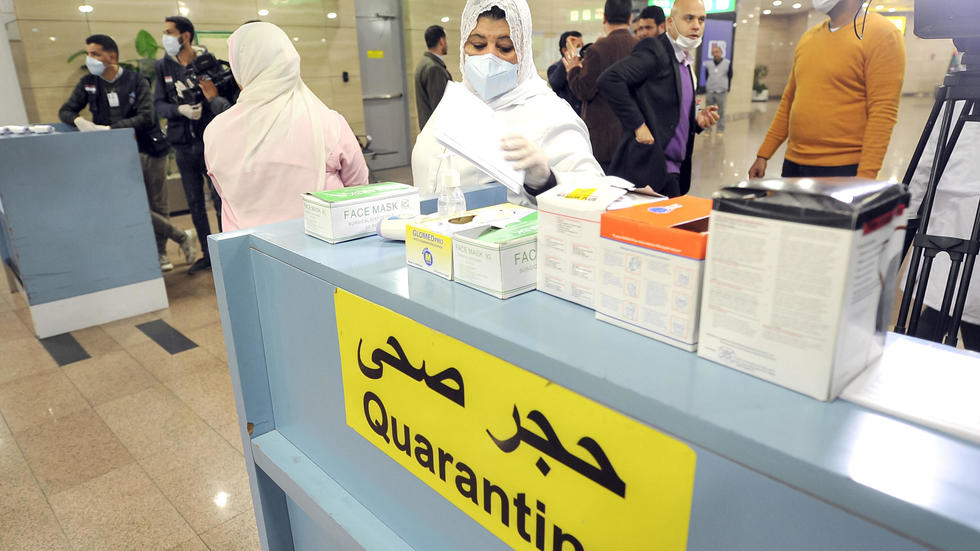 Egypt's total number of coronavirus cases reached 56 while the country confirmed its first death from the disease in a German tourist on Sunday, the World Health Organization's (WHO) Representative to Egypt John Jabbour announced Monday.
During the "Coronavirus status analysis, infection control" symposium in Alexandria University, Jabbour said that Egypt is prepared to confront the coronavirus, detect cases, place them in quarantine and treat symptoms.
The WHO is facing the outbreak with international preparations and plans, he added.
The majority of infected cases thus far are between 30-60 years old. An infected person can transfer the disease to two people at most, he said, while a disease like measles can be transferred to much more people.
"Infection rates for males is 51 percent, compared to 48 percent for females," he added.
Egypt does not hide coronavirus data, Jabbour stressed, with the WHO coordinating with the country's health and tourism ministries to ensure proper implementation of international health regulations.
He said the number of worldwide coronavirus cases is over 100,000 with a death rate of 3.4 percent. Of the 95 countries that have reported confirmed deaths, the majority were in China.
Arab countries like Lebanon have taken extreme measures to confront the virus, while governments across the world have issued travel restrictions and canceled various events.
Several airliners have already suspended ground flights.
Edited translation from Al-Masry Al-Youm