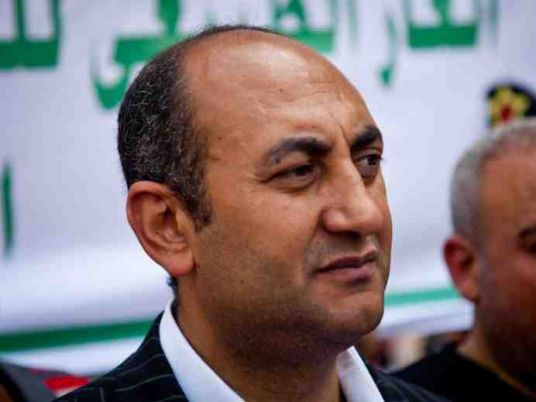 A Dokki misdemeanour appeals court postponed Wednesday the hearing of an appeal to January 3 filed by rights lawyer Khaled Ali against a three-month prison sentence on charges of offending public decency.
"My case is not about preventing me from running for president, or that they want to prevent me from running for president. The accusation harms my honor, my reputation and my family," Ali said before the court.
Ali denied committing the said act or making any obscene remark while standing outside the Council of State, following a ruling it had issued on the Tiran and Sanafir islands.
Ali called for checking surveillance camera recordings installed at the State Council and other surrounding buildings to prove his innocence.
Ali said that he was in Italy when prosecutors summoned him for interrogation over the incident, returning to attend the interrogation session.
He said he was surprised that prosecutors did not record his testimony during the hearing.
In July, Ali also denied the accusations hailed against him, saying that the videos submitted to the prosecution as evidence had been photoshopped. He claimed that the case against him is a response to the lawsuit he previously filed in order to invalidate the maritime demarcation deal that Egypt made with Saudi Arabia regarding the Tiran and Sanafir islands.
The public prosecution ordered in May for lawyer Khaled Ali to be released on LE1,000 bail while investigations into charges of committing an "indecent act" are ongoing.
North Giza district attorney Mohamed Abdel Salam had ordered on Tuesday the arrest of Ali, pending investigations into charges of making an obscene gesture.
Lawyer Samir Sabry filed a case with the Attorney General's office against Ali, accusing him of making a gesture with his middle finger in the street in January, after the Supreme Administrative Court issued its verdict on the Tiran and Sanafir Islands case.
Renowned rights lawyer and former presidential hopeful Ali announced on Monday his bid to run for president in the upcoming elections, scheduled for March or April, as well as the formation of his campaign team.
Edited translation from Al-Masry Al-Youm