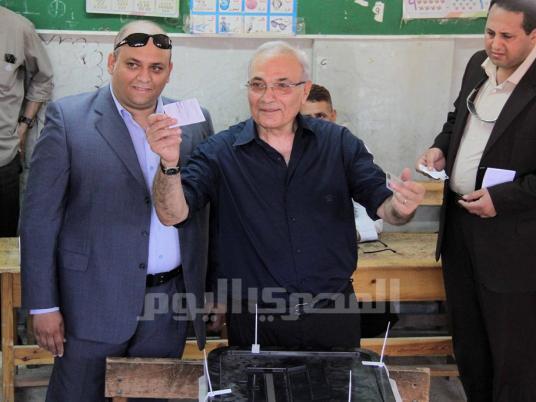 The North Cairo Criminal Court has cleared former presidential candidate Ahmed Shafiq, former Civil Aviation Minister Ibrahim Manna and former EgyptAir chief Tawfiq Mohamed Assi from charges of seizing and facilitating seizure of public money of the civil aviation sector.
Shafiq was being tried on charges of squandering EgyptAir and the Holding Company for Airports and Navigation through a cooperation protocol with Heliopolis Service Development Society Secretary Zakariya Azmy. Under the deal, Manna and Assi were charged with granting money to the society to by games for children under the name of former First Lady Suzanne Mubarak.
Former presidential candidate Mohamed Selim al-Awa and Manna's lawyers said that the society works in the public interest sphere and that many state sectors have contributed to it, adding that no harm could have been done as long as none of the suspects made profits.
Shafiq lost last year's presidential election runoff to incumbent President Mohamed Morsy and later relocated to the United Arab Emirates. He also faces corruption charges in the pilots association case.
Edited translation from Al-Masry Al-Youm