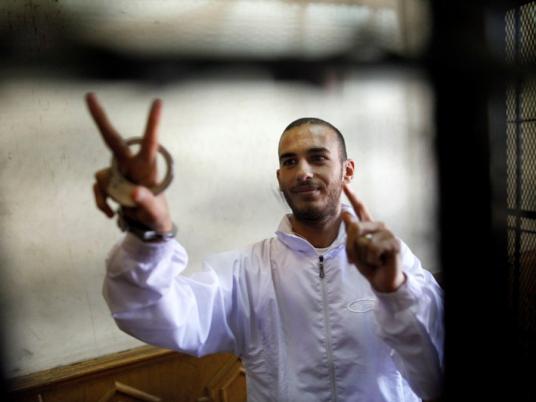 The Marg Misdemeanor Court is scheduled to issue a verdict in the trial of Albert Saber, a blogger accused of contempt of religion, on 28 November.
Saber's trial on charges of contempt of Islam and Christianity and taunting God, the prophets and religious rites and sanctities began in September after investigators said he posted text, pictures and audiovisual material online that promoted atheism.
He also allegedly wrote that God is weak and cannot protect holy places, and denied his existence.
The civil plaintiffs said in court Wednesday that Saber was an infidel and requested he receive the maximum sentence of five years in prison.
The defense asked the court to release him on any bond it deems appropriate.
Saber's supporters raised banners against restricting freedoms in Egypt and the establishment of a religious state.
Edited translation from Al-Masry Al-Youm