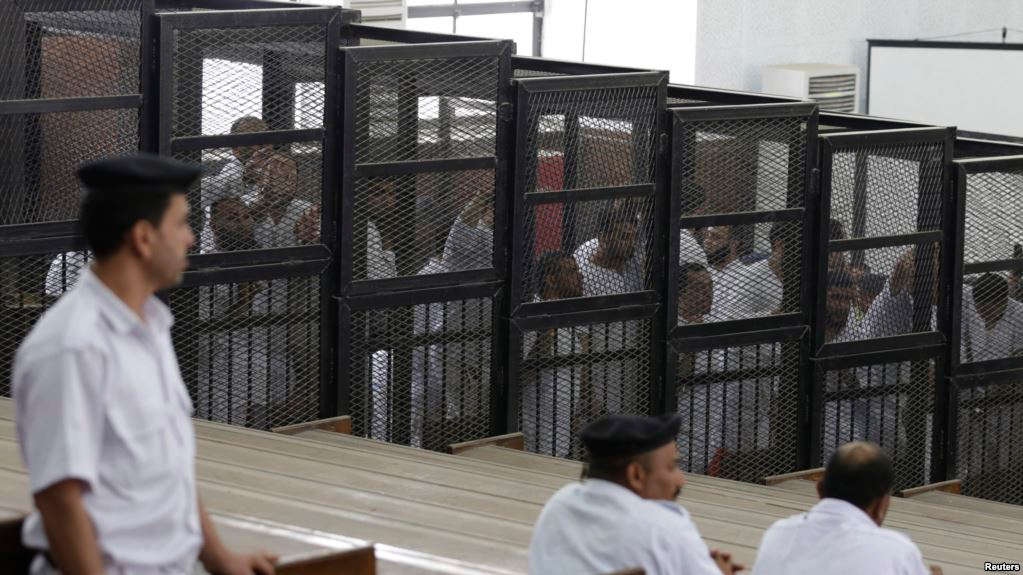 Cairo Criminal Court referred documents of eight defendants on Saturday, in the case known as the "storming of Helwan police station," to Egypt's Grand Mufti Shawky Allam in preparation of their death sentence penalty.
The court said it sent its verdict to Egypt's Grand Mufti for his opinion, on whether or not their ruling was in accordance with Sharia law (Islamic law). The Mufti's opinion is almost always in favor of the judge's verdict.
The court adjourned the verdicts against the rest of the defendants, 60, until October 10 to read the ruling on all defendants in one session.
The case incidents date back to August 2013, when the defendants besieged Helwan police station and hurled Molotov cocktails, stones and shot at forces in the station, killing three policemen, and two bystanders.
19 others were injured in the seige, which burnt the station, 20 police vehicles, and three private cars.
The defendants face a number of charges including joining a militant group, intended to disrupt the constitution and laws, murder and attempted murder, and possession of unlicensed firearms.