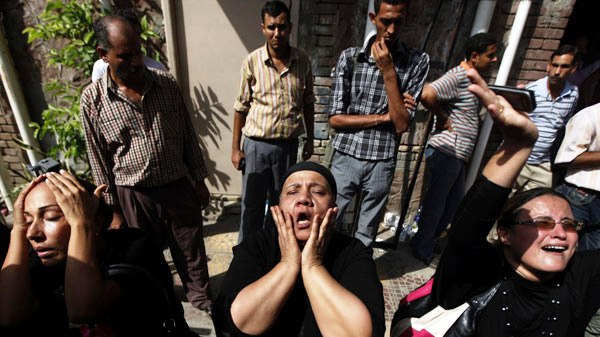 On Saturday, the Criminal Court of Suhag sentenced a defendant to death, four to life in prison, one to three years' incarceration, and acquitted six others with regard to their roles in sectarian clashes that broke out in the village of Ghreizat, Maragha township, in Upper Egypt's Suhag governorate.
The sectarian incident led to the death of three men, a Muslim and two Copts.
In November 2011, a fight broke out in the village between Mohamed Ali Abdel Nazir, a Muslim worker, and Hosni Ata, a Coptic inspector, after the first had built a fence in front of his house that blocked traffic. Ata beat Abdel Nazir on the head with an iron rod, leading to his death.
According to investigations, Mahmoud Abdel Nazir, the victim's brother, and others stormed the homes of the killer's relatives and killed two men and injured two others. They also burned two homes and three shops owned by the family.
Mahmoud Abdel Nazir, 50, was sentenced to death.
Edited translation from Al-Masry Al-Youm