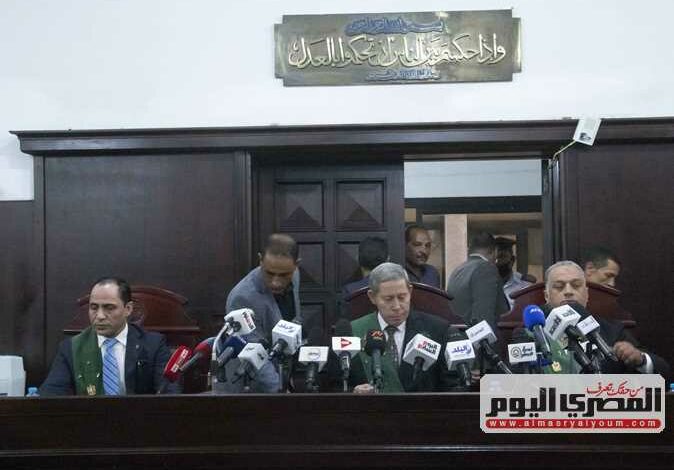 The Mansoura Criminal Court on Wednesday read its verdict against the murderer of Naira Ashraf, after a very short historical trial period.
The Mansoura Criminal Court on Tuesday June 28 sentenced mohamed Adel to death punishment by hanging.
It referred the death sentence of the defendant to Grand Mufti Shawky Allam for approval.
The court set Wednesday's session to read the verdict.
A referral to the mufti is required in the Egyptian court system ahead of  any death sentences even though the mufti's opinion is advisory, not binding.
On Sunday, June 26, the defendant admitted to committing the crime, claiming he was forced to after the victim threatened him to send thugs after him to harm him.
He claimed he brought a knife with him on the day of the crime to defend himself, and attacked the victim after she insulted him.
The Public Prosecutor referred the defendant Mohamed Adel on Wednesday June 22 to trial before to the Criminal Court over charges of the premeditated murder of Ashraf.
The referral decision came 48 hours after the accident. Coordination was also made with the competent court of appeal, and the first court sessions were set.
The Public Prosecution had established evidence before the accused from the testimony of 25 witnesses.
These included students, university security personnel, and shop workers close to where the incident took place.
The victim's family and friends also testified that the defendant used to harass and threaten the victim with harm because she refused to marry him after he proposed to her, and that he tried more than once to force her to do so, which led them to report him to the police.