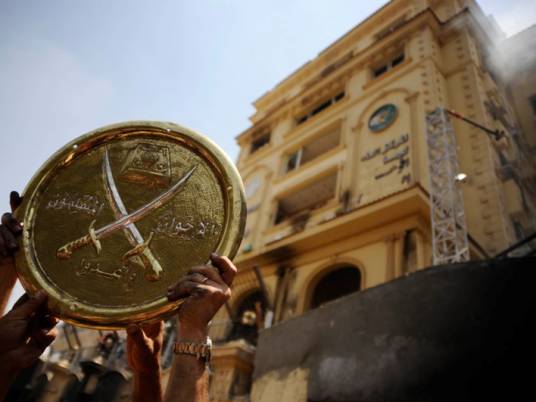 Cairo Appeal Court sets 13 February for first session of trial of 17 Muslim Brotherhood leaders for killing and inciting murder of peaceful protesters in front of the group's headquarters in Moqattam during the 30 June violence that ensued.
The suspects are Mohamed Badie, supreme guide of the group, Khairat al-Shater and Mohamed Rashad Bayyoumi, deputies of the group's supreme guide, Mohamed Saad al-Katatny, former speaker of parliament, Mohamed Mahdi Akef, former supreme guide of the group, Osama Yassin, former minister of youth, Mohamed al-Beltagy, former MP, Essam al-Erian, former Shura Council member, Ayman Hudhud, former presidential adviser, in addition to other leaders Ahmed Shousha, Hossam abu Bakr, Mahmoud al-Zanaty, Abdel Raheem Mohamed Abdel Raheem, Reda Fahmy, Mostafa Abdel Azeem al-Beshlawy, Mohamed Abdel Azeem al-Beshlawy, Atef and Abdel Galeel al-Semary.
The trial date was set after two circles of criminal courts recused them themselves from reviewing the lawsuit. The last circle recused itself after suspects shouted preventing the court panel from reviewing the lawsuit.
Public prosecution had earlier accused the suspects of inciting murder of protesters before outside the group's headquarters, which left nine killed and 91 injured.
Edited translation from Al-Masry Al-Youm