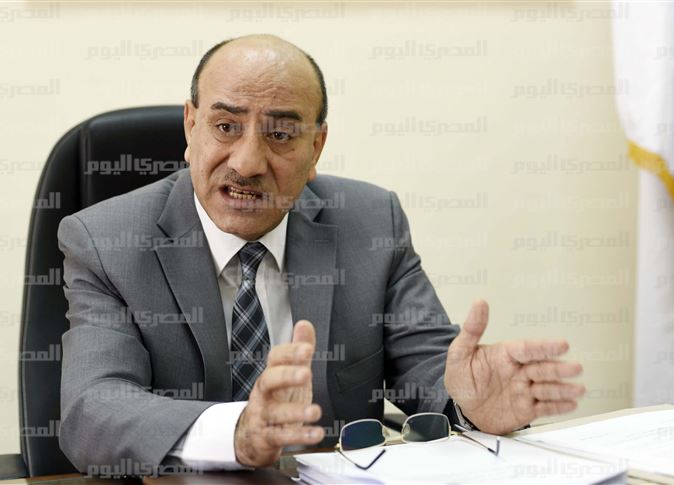 On Sunday, New Cairo Misdemeanor Court of Appeals set September 8 as the date to review an appeal filed by the former Chief of the Central Auditing Organization (CAO), Hesham Geneina, against a verdict sentencing him to jail for circulating false news.
New Cairo Misdemeanor Court sentenced Geneina on Thursday to one year in prison, with LE10,000 bail and a further LE20,000 fine. However, Geneina challenged the verdict.
The affair began while Geneina was still in his role as chief of the CAO, when made remarks to the press declaring that corruption in Egypt between 2012 and 2015 had reached LE600 billion.
A fact-finding committee was formed by President Abdel Fattah al-Sisi to investigate Geneina's remarks, saying that his remarks were unfounded.
In March, Sisi personally dismissed Geneina from his duty as CAO chief and tasked Hesham Badawy with the role of acting chief until a replacement head was appointed.
A week later, the official gazette reported that the dismissal was "based on a supreme state security prosecution order upon investigating [Geneina's] remarks, whereby he said corruption in Egypt had reached LE600 billion, which is incorrect."
In mid-June, Sisi ratified the decision by the supreme council of the administrative prosecution dismissing Geneina's daughter Shorouk from her position at prosecution, claiming she published offensive cartoons against former Justice Minister Ahmed al-Zend on her Facebook page.
In June also, the prosecution decreed to release Geneina on LE10,000 bail. Geneina refused to pay, so the prosecution referred him to trial. His family paid the fine the following day and Geneina was released pending investigations.
Edited translation from Al-Masry Al-Youm