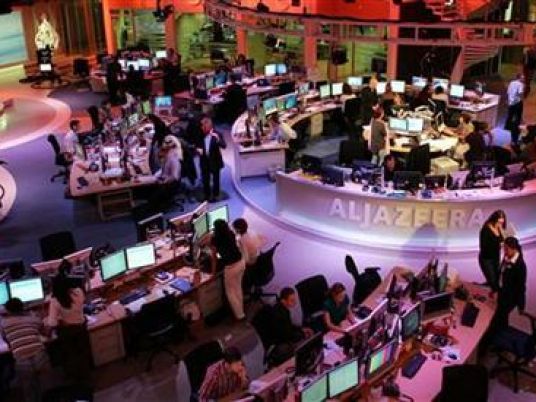 The Supreme Administrative Court issued a ruling on Monday upholding a ban on TV broadcasts by al-Jazeera Mubasher Misr, the Egyptian service of Qatari satellite news channel al-Jazeera.
Monday's decision rejected an appeal by Al-Jazeera against an administrative court of first instance ban, which was imposed due to alleged "deviation from neutrality" in the TV channel's reports.
Al-Jazeera was heavily criticised by the government of former President Hosni Mubarak in his final days, since it was viewed as supporting the 2011 uprising.
It came in for further criticism in 2013, for its reporting on the final days of the Muslim Brotherhood government, with many drawing links between the channel's coverage and the friendly relations between the Brotherhood and the Qatari government.
Al-Jazeera's opponents accuse it being overly critical of the government of President Abdel Fattah al-Sisi, who ousted predecessor Mohamed Morsi from the presidency.
Several workers from the TV news channel were prosecuted on charges of disseminating "false news" around the time that Morsi was removed from power.
Edited translation from Al-Masry Al-Youm