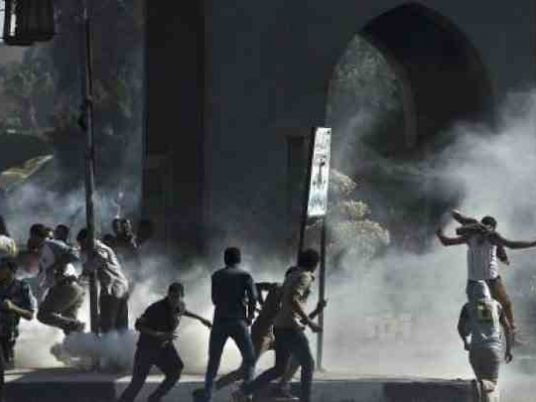 Egypt's highest appeals court annulled a five-year prison sentence handed down against 19 students on Saturday. They had been convicted for their involvement in violence in 2013, following the ouster of former president Mohamed Morsi.
The Court of Cassation ordered a retrial for the pro-Muslim Brotherhood students over charges of attempting to invade the office of the Grand Sheikh of Al-Azhar, Egypt's top Islamic cleric who backed the ouster of the Brotherhood government.
Elaborating on the verdict, the court of cassation said the convictions lacked detailed evidence and multiple, collective charges were laid against the defendants without determining the specific crimes committed by each of them.
Defendants were accused of weapons possession, disrupting traffic, assaulting public servants and sabotaging public facilities.
Egyptian universities have been fraught with demonstrations by students demanding Morsi's reinstatement. Some protests turned into violent encounters with security. Egyptian universities have expelled several students for their involvement in protests and many others were judicially prosecuted.
Edited translation from Al-Masry Al-Youm