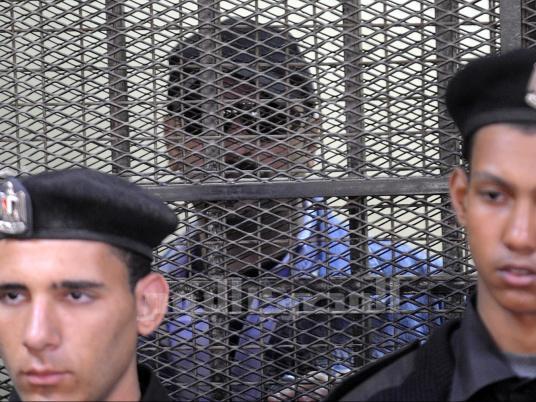 Giza Criminal Court on Wednesday cleared 13 policemen on charges of killing protesters in the neighborhoods of Kerdasa and Imbaba during the 25 January uprising last year.
The policemen were charged with killing six demonstrators and attempting to kill 18 others on 28 and 29 January 2011.
The first session of the trial was held on 4 May last year after investigations conducted by the prosecution indicated the police had been involved in killing the protesters at police stations in the two districts.
The court heard the suspects' defense last month. The defense team demanded their acquittal.
"The public prosecution didn't search for the truth, but tried to satisfy the public," the defense lawyers said.
The defense also argued that the evidence was contradictory, that witnesses' testimonies are not considered criminal evidence and that the prosecution didn't have evidence other than the testimonies of the witnesses, including the father of victim Ihab Nassar. The father filed the lawsuit and accused a policeman named Mohamed Mokhtar of killing his son.
Health Ministry estimates show that the number of victims during the uprising reached 850, with 6,000 injured.
Zagazig Criminal Court in Sharqiya decided to adjourn the trial of the governorate's former security chief and seven other policemen accused of killing five demonstrators and injuring others on 28 January, known as the "Friday of Anger."
The court postponed the case until it reviews the judge withdrawal request submitted by the plaintiffs' lawyers.
Edited translation from Al-Masry Al-Youm