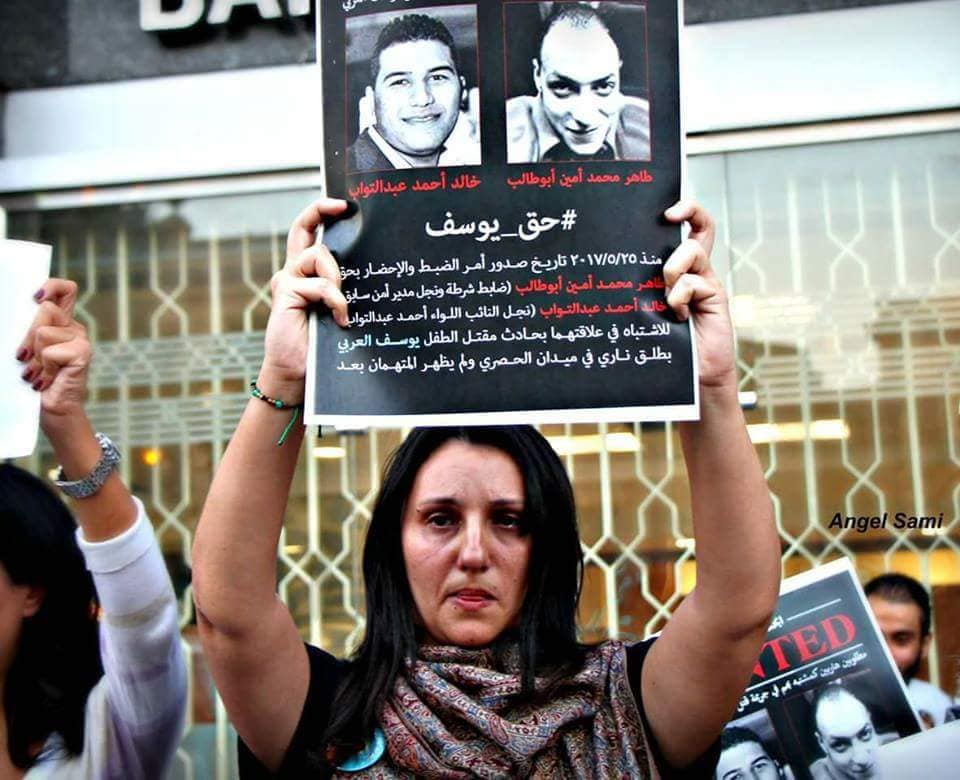 Giza's Criminal Court has confirmed the seven-year sentence issued in absentia by the criminal court in May 2018 against both Taher Mohamed Amin Abu Taleb and Khaled Ahmed Abdel Tawab. They were both convicted of killing 13-year-old Youssef al-Araby with a stray bullet in the head.
The two mentioned suspects have escaped jail since the first ruling issued against them, while the other two are imprisoned.
"One of the two evading suspects is a police officer. The other is a late parliament member's son," Youssef's mother Marwa Kenawy previously told Egypt Independent, alleging that the suspects are backed by powers of authority.
Kenawy began a hunger strike this year from March 31 until May 13, calling for the arrest of the fleeing murderers.
"I've been on a 45-day hunger strike, a battle that took a lot from my health, energy and nerves. Maybe the main target for the strike has not been accomplished yet, but there are still some earnings that we managed to get, which are enough for me to stay optimistic," Kenawy posted on her Facebook account.
"I did not give up and the battle is still on. This is just a break to enhance my health, which has been intensely weakened. The court sentence is valid for the suspects still fleeing, now for the second time," she added, hoping to hear news of their imprisonment soon.
In 2018, the court ruled that three out of four suspects, two of whom have escaped prison, would be detained for seven years: five for possession of machine guns and two for accidental killing. Moreover, Kenaway previously clarified that the fourth suspect will serve only five years, as investigations proved that his gun was not deadly.
Notably, both members of Parliament house Anissa Hassouna and Mohamed Fouad submitted an immediate briefing request for the Interior Minister, calling for the implementation of the court's ruling to arrest the two fugitives.
Kenawy explained that one day her son was playing with friends in 6 October's Al Hossary Square when the young boy suddenly collapsed. Kenawy received a phone call in which Youssef's friends informed her that her son had fainted and had been transported to the hospital.
Post examinations, Kenawy's doctors discovered that Youssef, who was in critical condition, had been shot in a deadly spot in the brain. She noted that upon his arrival to the hospital, Youssef was close to "clinical death" but remained in a coma for twelve days before passing away.
Later, police investigations indicated four suspects in Youssef's case based on footage featuring a groom alongside three other guests firing gunshots amidst engagement celebrations held near Youssef's location. Kenawy affirmed that the suspects were firing at the exact time her son fell.
Kenay has devoted considerable efforts to condemning the presence of firearms at celebratory occasions, including 'No for Firearms at Celebrations', an initiative under which several workshops were given in schools across Egypt.
Photo credit: Marwa Kenawy's Facebook account