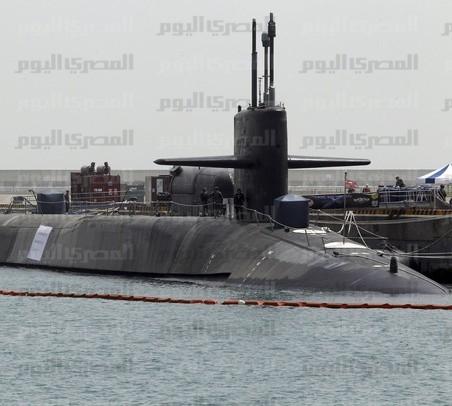 An investigation has begun into allegations of corruption by Prime Minister Netanyahu's lawyer over a submarine deal. Israel's State Attorney confirmed on Monday the opening of a criminal probe into a procurement contract between Israel's Defense Ministry and German conglomerate ThyssenKrupp.
Israel ordered three underwater craft, which the military said were too expensive and not needed.
The deal, to buy three "Dolphin" submarines worth an estimated 1.4 billion euro ($1.5 billion), has come under public scrutiny since it emerged that Israel Prime Minister Benjamin Netanyahu's own lawyer, David Shimron, who is also his cousin, represents the local agent of ThyssenKrupp.
'Surplus to requirements'
Suspicions of impropriety were heightened when former Defense Minister Moshe Yaalon said he was sidelined on the purchase plans, which then went forward after he was replaced last year.
Yaalon said he "vigorously opposed" the deal as the three additional subs – in addition to six already on order – were not needed. Several of the German-made submarines have already been delivered to Israel's military
Earlier, Israeli media reported that the deal took less than a year to conclude, whereas other military contracts can take several years. Israeli police had launched an inquiry in November 2016 into a potential conflict of interest with Kiel-based German company and Prime Minister Netanyahu's personal lawyer.
Netanyahu not implicated
The justice ministry on Monday stressed that Netanyahu himself was not a suspect in the case, but confirmed that in light of evidence collected by police, a full-fledged investigation was underway. Some evidence raises suspicions that some of the people involved have committed "crimes pertaining to public corruption," a ministry statement said.
Both Netanyahu and Shimron have denied any impropriety, while the German company said it has no contractual connection with the lawyer.
Other allegations haunt PM
Netanyahu himself is being investigated separately on suspicion of corruption, reportedly involving receiving gifts from Israeli businessman and Hollywood producer Arnon Milchan.
The Israeli premier is also being probed over the suspicion he sought a a secret deal with Amnon Moses, publisher of Israel's top-selling newspaper Yediot Aharonot. He has said that both those allegations are "baseless."
After news of the submarine investigation broke on Monday, Shimron said he would cooperate with investigators and was confident its findings would clear him.
"I am absolutely certain … that objective, expert officials will find, once and for all, that my actions were faultless and that I acted according to the law and in line with conflict-of-interest arrangements," Shimron said.