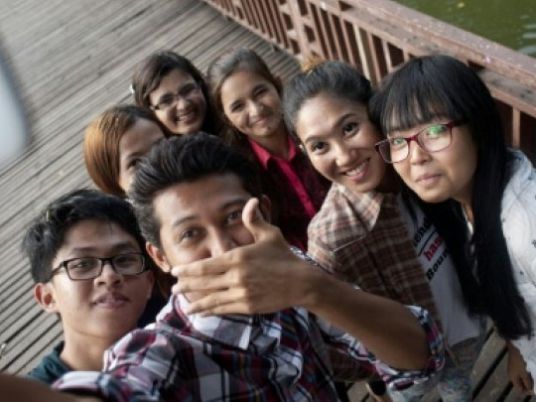 A Chinese male tourist in drag has been nabbed after he entered the female section of a seaside public bath to take selfies, local police said Monday.
Xia Liang, 36, was arrested Sunday morning at the ancient Sakinoyu spa, a seaside open-air bath known for spectacular views in Wakayama prefecture in western Japan.
"He came there wearing what appeared to be a red or pinkish kimono and a brown long-haired wig that came to his chest," said an official with the police precinct in the town of Shirahama.
"He wore lipstick and had a manicure," the official said, adding that after undressing "he covered his torso with a towel".
Two female guests at the hot spring noticed the unusual visitor entering the facility's female dressing area and alerted staff when he brandished a selfie stick to take photos, the police official said.
Xia was arrested on a trespassing charge while his smartphone did not contain photos of any women at the bath, he added.
"He said he has been told that the views from the female bath were dazzling, although he knew he was not supposed to enter the women's side," the police official said.
"Usually, when these things happen, it has lewd elements. But this might be a bit different."
The man, who came to Japan on Friday for a six-day visit with a woman, is being detained, the officer added.
The hot spring sits so close to the sea that water kicked up by waves can splash over its rocky tubs and the holidaymakers inside them.
Among the oldest hot springs in Japan, Sakinoyu's history dates back to the year 657 when Japanese royalty are said to have visited the area's naturally carved sandstone pits that served as hot spring tubs.