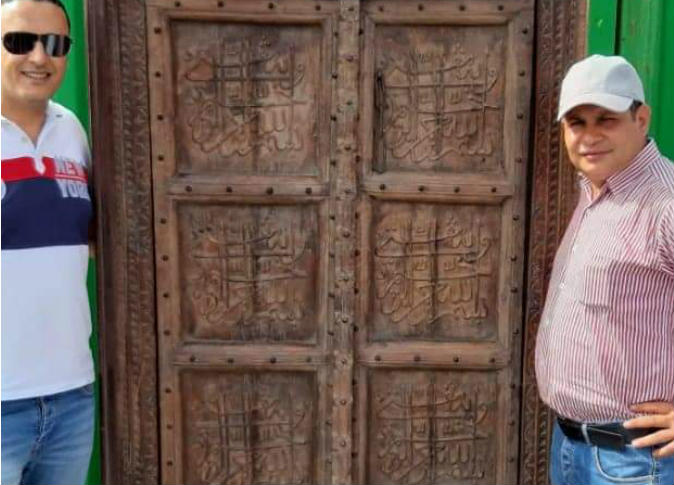 The General Directorate of Sokhna Customs thwarted an attempt to smuggle an antique door dating back to the Ottoman era through the applications of the Antiquities Protection Law No. 117 of 1983, amended by Law No. 3 of 2010, and Customs Law No. 66 of 1963, and the Law of Import and Export No. 118 of 1975.
The customs officers suspected some carpets, statues, frames, pictures, copper antiques and an old wooden door as being antiquities.
A committee of specialists inspected on Tuesday the seized items. The wooden door was revealed to date back to the Ottoman era of the late 18th and early 19th centuries. It consists of two parts: the first half is 45 cm x 175 cm and reads in Arabic "In the name of God, the Most Gracious, the Most Merciful. In Him I trust." The second half is 49 cm x 175 cm.
The committee recommended that it be confiscated and placed in a museum belonging to the Ministry of Antiquities.
Legal measures were taken regarding the incident.
Edited translation from Al-Masry Al-Youm