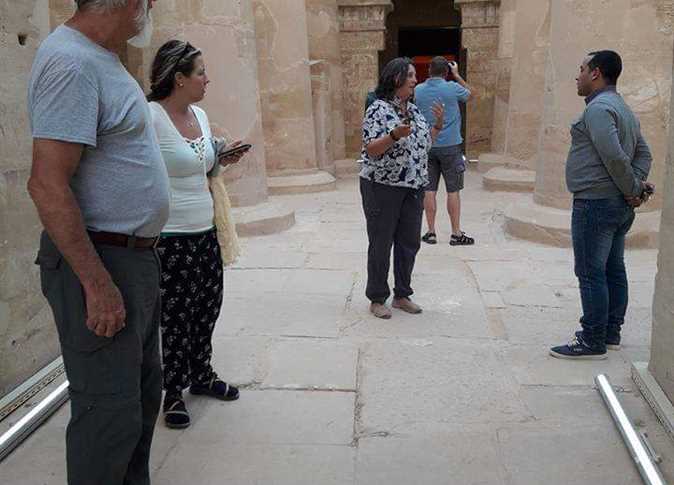 The ambassador of the Czech Republic to Cairo Jan Fulík, his wife, and an accompanying delegation visited on Wednesday the temple of Hibs in the city of Kharga and a number of sideline archaeological sites on their visit to the New Valley governorate.
Ambassador Fulík praised the recent boom of development projects as well as the security and stability in the governorate. He also praised the rare archeological sites and varied tourism destinations, announcing that he will coordinate with a number of other embassies to organize trips to the New Valley during the coming period.
The visit comes as the Czechs support the Health Care Society for Cancer Patients in the Dakhla with 280,000 Czech koruna, said New Valley Governor Mohamed al-Zamlout.
The cooperation between the governorate and the embassy has been ongoing for several years, he added. The Czech ambassador and the delegation of the embassy visit New Valley annually to follow up on projects supported by the embassy totaling of 1.2 million Czech koruna.
The projects supported by the embassy include handicraft industries with 300,000 koruna, and the backing of the Health Care Society for Cancer Patients with an Echo device costing 300,000 koruna as well as device for hormone medicine costing 300,000 koruna.
Zamlout invited the Czech community in Egypt and other European and Asian countries to visit the touristic destinations in the governorate and to see the major projects implemented there.
Edited translation from Al-Masry Al-Youm