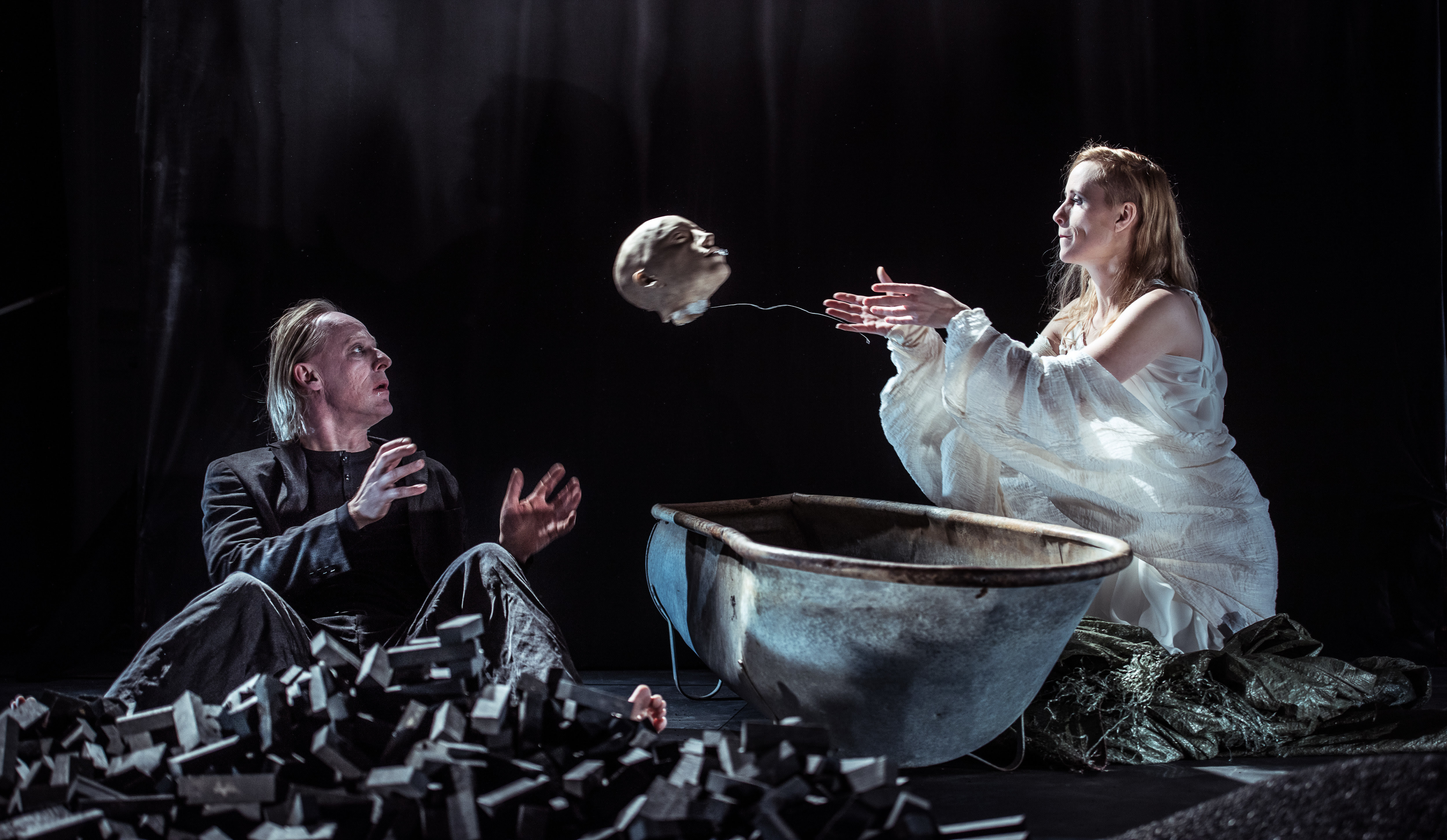 Today, Friday March 29 D-CAF's launches its 8th edition with a week of wide-ranging artistic events. The week will witness forty events from nine countries, including live performances as well as numerous workshops presented by renowned experts from several countries worldwide, the festival stated.
Performed, directed and developed by Svend E., the Danish puppet show DUST will be staged Saturday, March 30 at Falaki Theater with both English and Arabic subtitles. Through a contemporary song cycle, DUST imagines the aftermath of the global climate crisis, evoking various human legends, desires and destinies in a post-apocalyptic world. The show centers on a gloomy character set to a background of opera soprano and featuring five silicone puppets, the event description noted. The performance is a theatrical and musical fusion that will be carried out through the genre of neo-puppetry.
 The art project and online platform Radio Khiaban, established by Iranian artist Saba Zavarei in 2008, will celebrate a broad selection of Iranian women's voices and talents through audio and video installations. The installation will take place in the Viennoise Building Rooftop on for three days, running on March 29, 30 and 30. The video installation combines a chain of audios and visuals of women performing in public spaces. It offers the audience a glimpse of the everyday women's resistance in Iran, and will be played in both Farsi and English.
 Saba Zavarei is a socio-political writer and researcher who depicts means of Iranian female self-expression.
Using varied media including wet paint, dry sand, glass plates, music, light and more, the two Hungarian visuals artist Daniel Medard Cako and Aron Hidvegi will give a performance titled "Quartzbox". The Hungarian creation will be presented on Maq'ad of Sultan Qaitbey's stage on Friday, March 29.
"Bloom" by Mathieu Le Sourd is an interactive installation in which the public will participate using laser touch to create blooming digital flowers and generate sound composed according to user gestures and movements. The dynamic experience will take place in La Viennoise Rooftop on Friday, March 29.
D-CAF will run from March 29 to April 21.