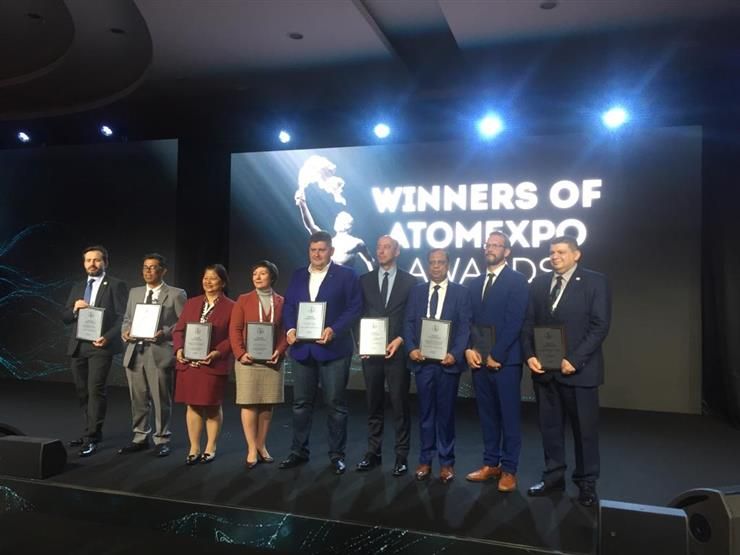 Egypt's Minister of Electricity and Renewable Resources Mohammed Shaker announced that al-Dabaa Nuclear Project has won one of the Atomexpo Awards granted for the three best nuclear projects in the Middle East region during the 10th Anniversary International Forum Atomexpo 2019.
The award-giving committee praised the project, considered a high achievement in the field of electricity.
Shaker asserted that the ministry has been implementing the project according to the highest levels of safety and quality in cooperation with Ministry of Environment.
Shaker added that the project would help the country achieve its economic and industrial development plan in cooperation with strategic partner Russia.
He noted that the ministry's strategic plan extending to 2035 relies on fossil fuels, nuclear fuel, clean coal and renewable energy.
Moscow and Cairo signed an agreement in November 2015 to build the nuclear power plant, which is expected to be completed by 2022.
Russia has funded Egypt a US$25 billion loan to construct and operate the plant. Egypt will pay an interest rate of three percent annually. Installment payments will begin in October 2029.
The number of workers at the plant could exceed 10,000 and the expected invested cost for the country will stand at US$25 billion.
Edited translation from Al-Masry Al-Youm