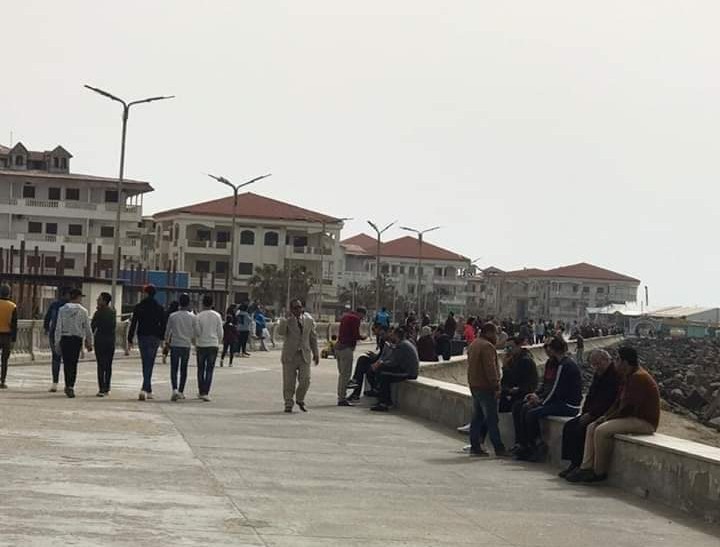 Damietta Governor Manal Mikhael on Saturday closed beaches on the coastal city of Ras al-Bar as part of measures to counter the novel coronavirus.
She called on the competent authorities to implement the decision until further notice.
Mikhael also urged the people of Damietta to stay at home except only when necessary in order to limit the spread of the virus.
Ras al-Bar's beaches were crowded on Friday afternoon before the curfew came into effect, directly contrary to the government's plan to halt gatherings.
Images of the gathering spread across social media to disdain.
Dozens continued packing beaches in the Red Sea as well on Friday in Hurghada and Safaga.
Ahmed al-Qousi, a Hurghada resident, said these large gatherings violated the government's instructions. He urged authorities to break these gatherings up to protect people from the virus's spread.
Hurghada officials said that all public beaches in the city have been closed since the coronavirus pandemic began spreading, with citizens only gathering by illegally entering beaches.
They warned that anyone violating the measures on public beaches will face legal measures.
Egypt announced on Friday 41 new coronavirus cases and six additional deaths, bringing the total number of cases confirmed so far in the country to 536.
Thirty people have died from the virus in Egypt, as well as two senior military officers.
There have been over 600,000 confirmed cases of coronavirus worldwide and upwards of 27,400 deaths.