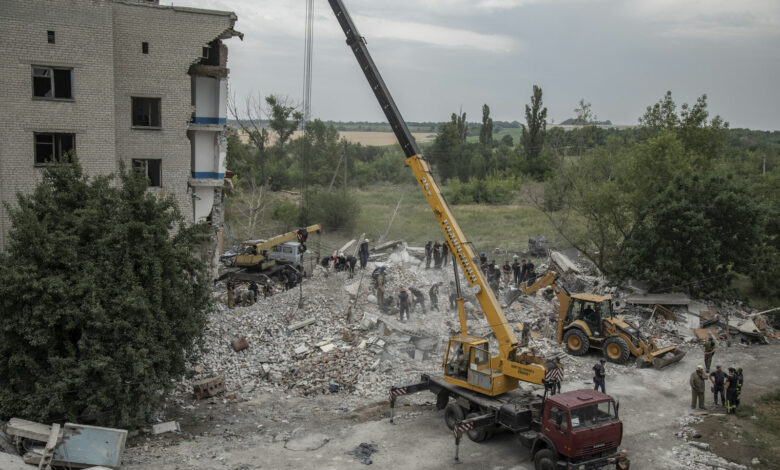 Ukraine's emergency services said Monday the death toll from a Russian rocket strike on an apartment building in Donetsk has risen to 18.
The State Emergency Service said six people had been rescued from under the rubble of the building in Chasiv Yar, which was hit on Saturday evening.
It said two people were still under the rubble and in contact with the rescuers.