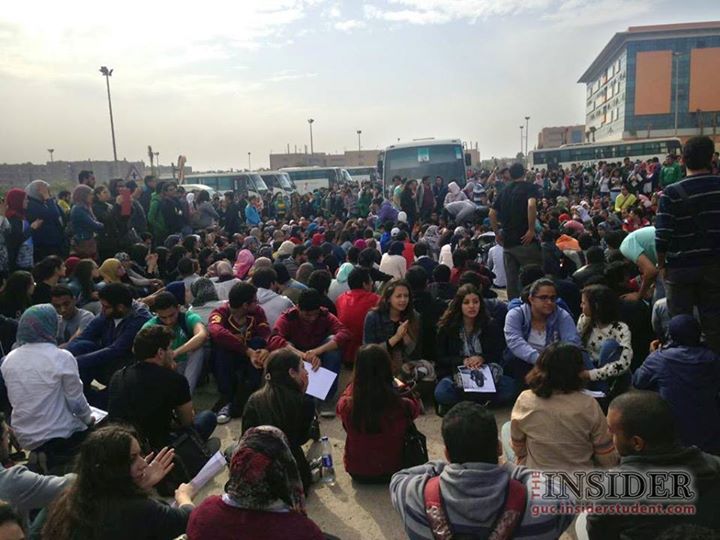 Egyptian students staged 807 protests during the 2014-2015 academic year extending between October 2014 and June 2015, an independent report has shown.
Following those protests, Egyptian universities expelled 600 student demonstrators, while 1,000 other students were arrested and prosecuted, according to the Democracy Index report prepared by Demo-Meter, an Egyptian research program launched in 2010 by a group of researchers, journalists and students.
The report blames security forces for triggering 70 percent of the violent turns that occured during those protests and has added that state bodies have failed to provide accurate and official data on student arrests, prosecutions, injuries and deaths, making it "probably the most violative of students' rights in the world".
Demo-Meter has said it based its findings on field observers, as well as on reports from both private and state-owned press.
Despite tightened security by police and private firms assigned to universities, the report says that 13 IEDs were discovered inside or outside universities in the 2014-2015 academic year, six of which went off.
The same year also saw five instances of police assaults on journalists covering students protests, the report added.