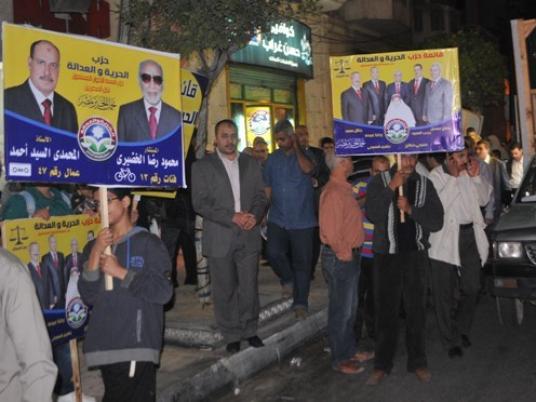 The Democratic Alliance for Egypt (DAE) is planning a "preliminary paper" to be presented to the constitutional committee tasked with drafting Egypt's new constitution, said Wahid Abdel Meguid, the head of the DAE's coordinating committee. The DAE is led by the Muslim Brotherhood's Freedom and Justice Party (FJP).
Abdel Meguid explained that the paper will introduce constitutional amendments to restrict the powers of the president and introduce a mixed presidential/parliamentary system, whereby the president would handle foreign policy and national security, and the prime minister would deal with internal affairs.
Meanwhile, an FJP source said the first article of the constitution, which labels Egypt a socialist country, would be amended to say that it is a civil state with an Islamic reference. This would mean non-Muslims would have the right to govern their personal affairs by applying their own laws, the source said.
Translated from Al-Masry Al-Youm