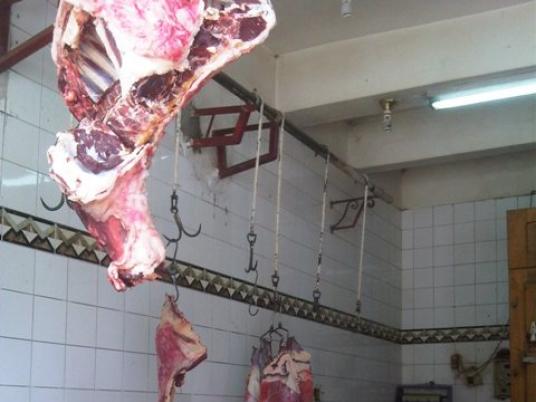 The Egyptian Ministry of Agriculture and Land Reclamation assured Tuesday that meat imported from Brazil is completely safe, and stressed that the recently reported case of mad cow disease is atypical.
The spokesperson for the ministry, Mohamed al-Qersh, affirmed that the government is making great effort to preserve the health and safety of Egyptian citizens and ensure the provision of high quality products in the market.
In a telephone interview with "Masaa dmc" (dmc evening) program on Tuesday, Qersh said "After announcing the emergence of a case of mad cow disease in Brazil, a scientific committee was convened to follow up on this matter."
Qersh added, "A sample of cases of mad cow disease in Brazil was sent to a laboratory in Canada, and it was diagnosed as an atypical case, and was found to be a normal physiological change due to the aging of cow, and it is not dangerous to humans."
"We import meat from Brazil, and its ages are young and not old," Qersh said.
"The quantities of meat that are imported are not large, and we do not deal with any factories that are located within the city in which the case of mad cow disease appeared."
He added, "We carry out periodic checks and follow-ups to the factories that we deal with in Brazil, and we make sure that the cows are free of any diseases."
A member of the Importers Division at the Chamber of Commerce, Sayed al-Nawawy, assured that the slaughtering of the Brazilian poultry was carried out in accordance with Islamic Sharia, in addition to conforming to Egyptian standard specifications.
Nawawy said that Egypt imports large quantities of chicken from Brazil without guts, after making sure that the poultry is free of any diseases.
Egypt signed contracts to import large quantities of Brazilian poultry, after ensuring their safety and suitability for sale and storage, he said.